I convinced Hubby to go to the de Young museum with me where they had an exhibition of Amish quilts.  I was ecstatic to find that they also had a flower show on the day that we went :)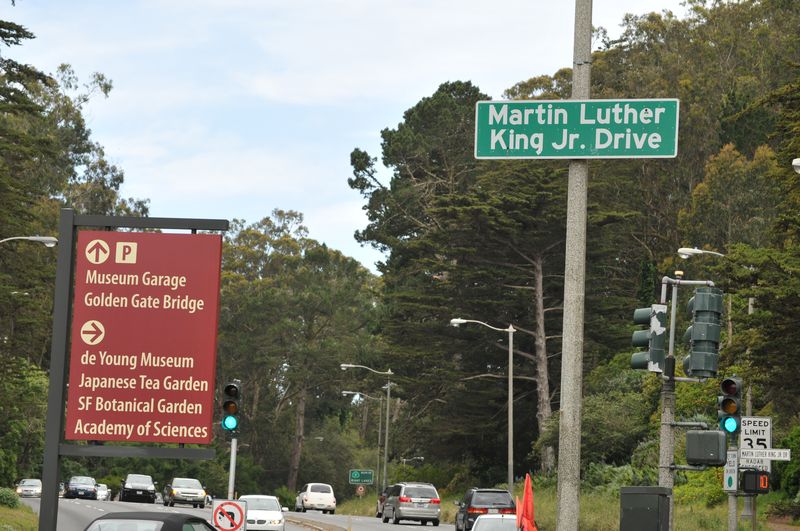 You were greeted with this arrangement in the entrance: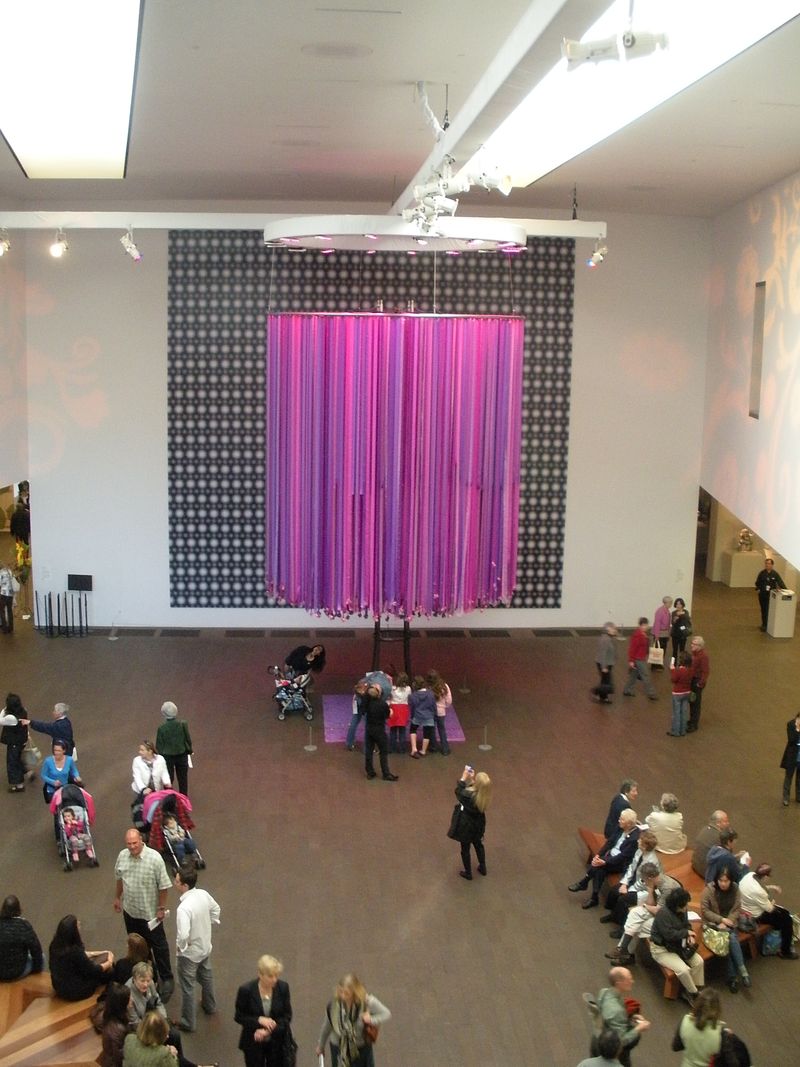 Taking a closer look, I loved it: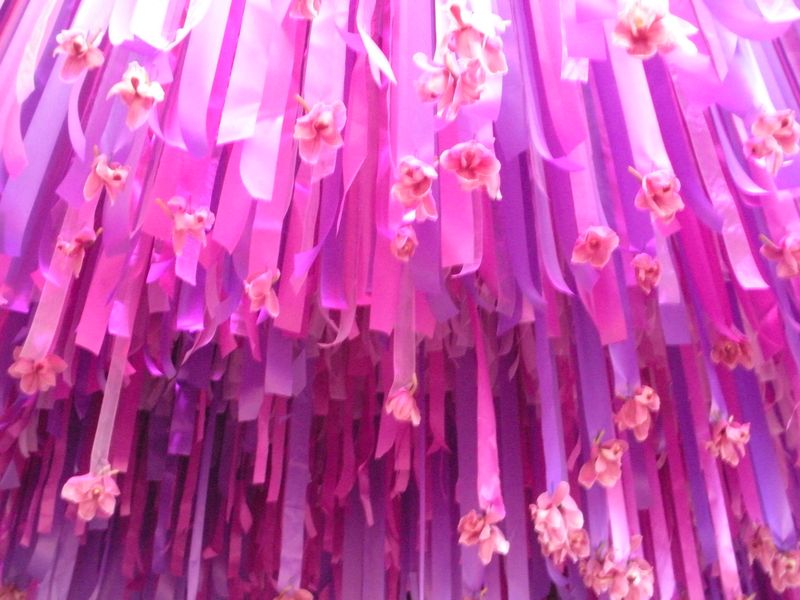 Ribbons in various shades of pinks and purple  with orchids attached to some of the ends.  Looking up, it was wonderful to see the light streaming through.
A few of the other bouquets to see: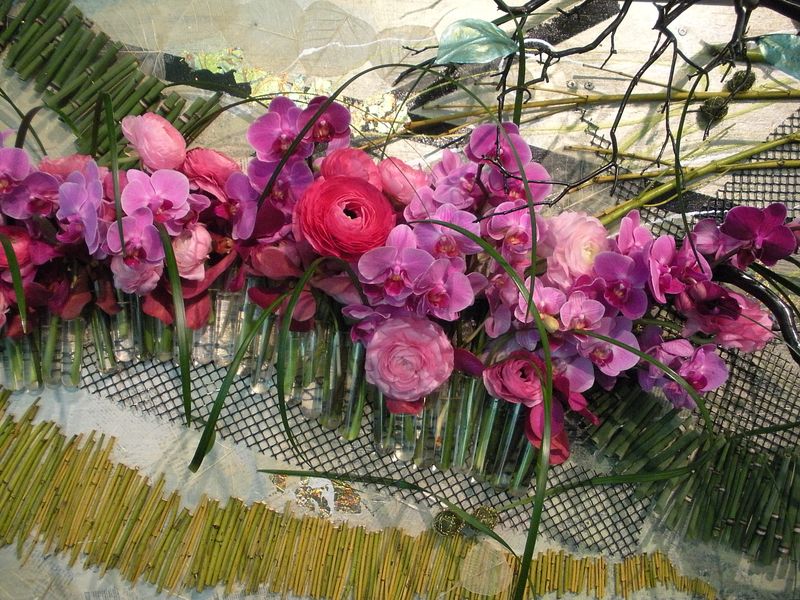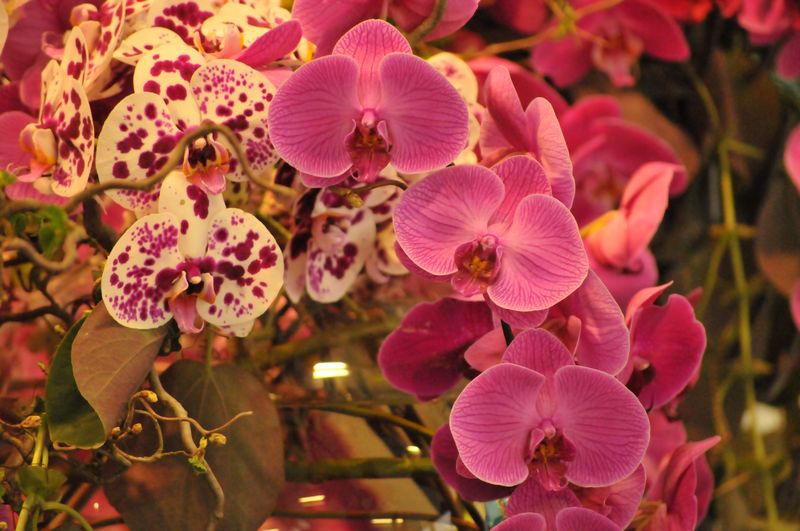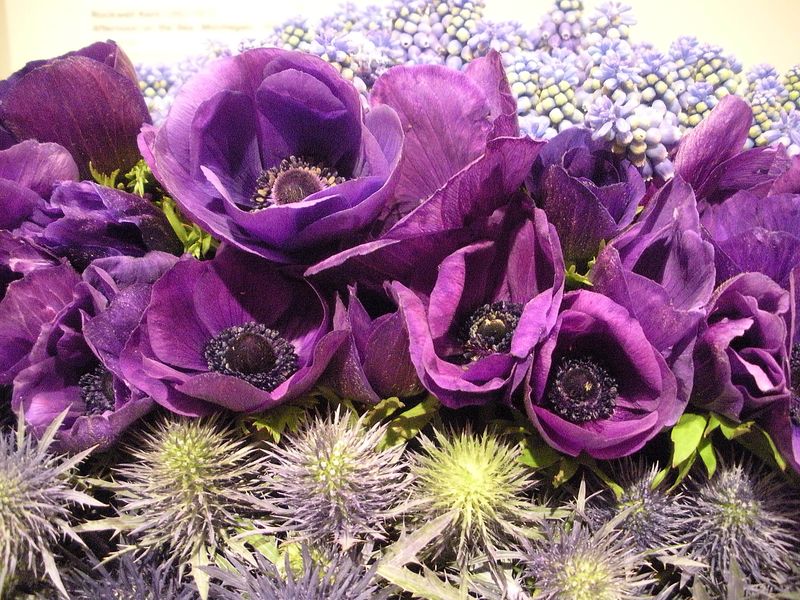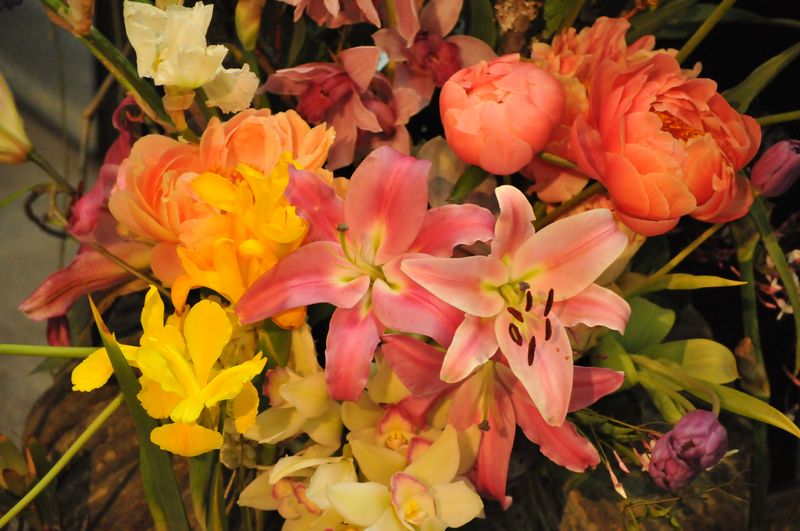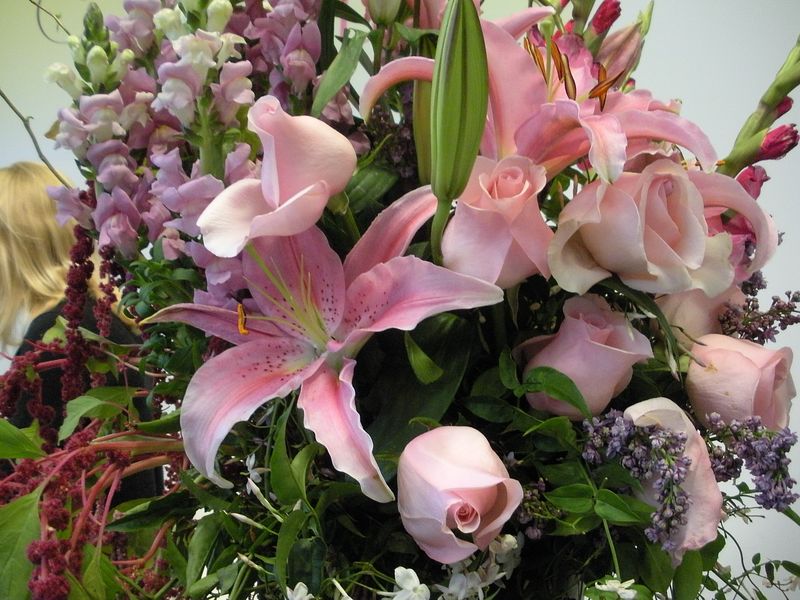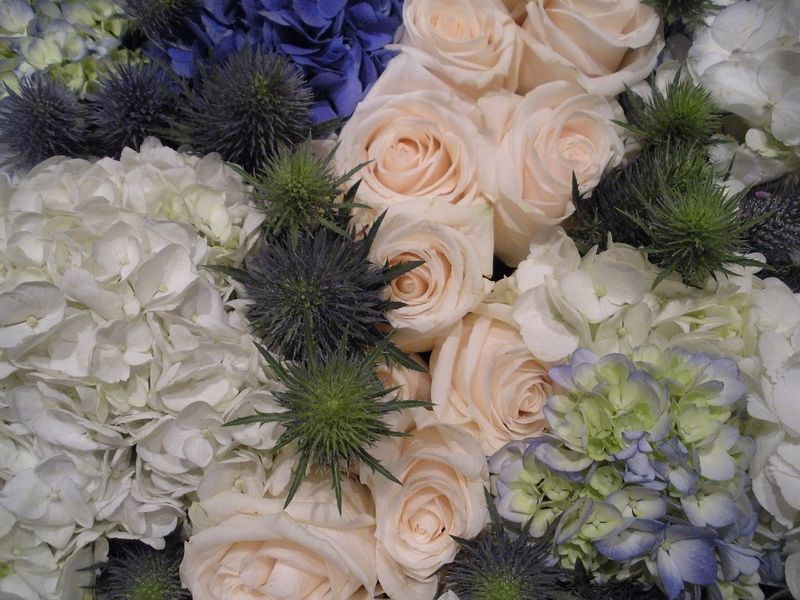 It was wonderful to see the Amish Quilts but unfortunately, we were not allowed to take photos.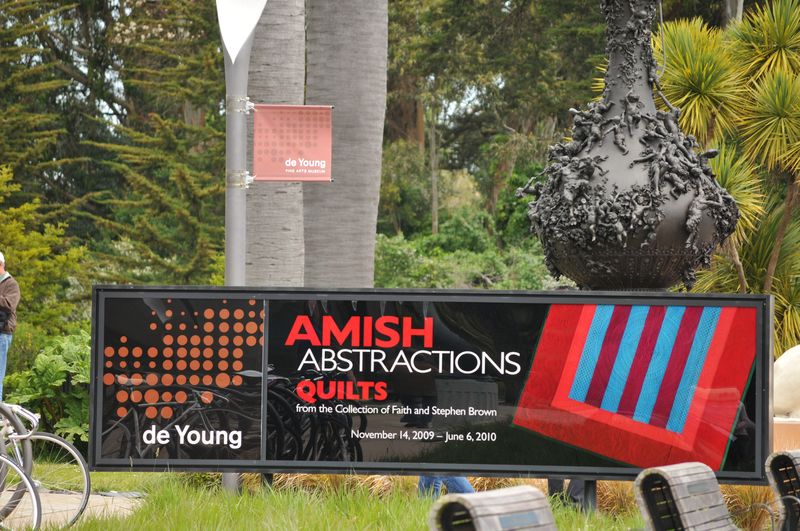 You can get a great view of the city from the top floor of the museum.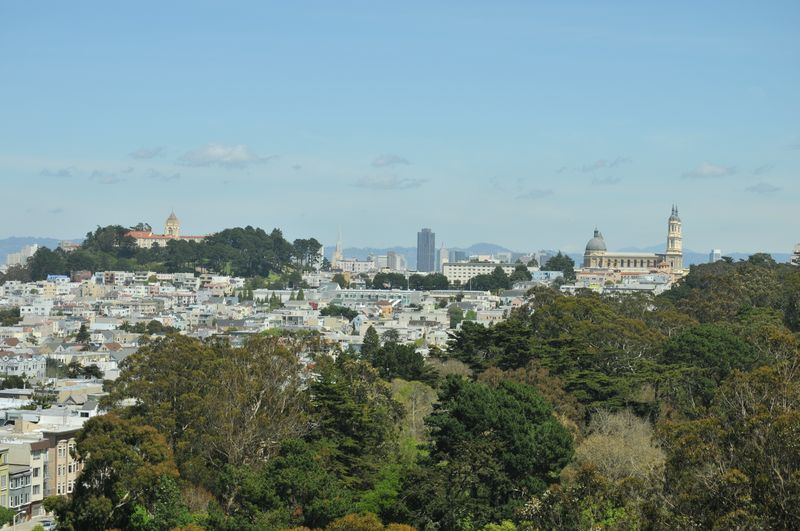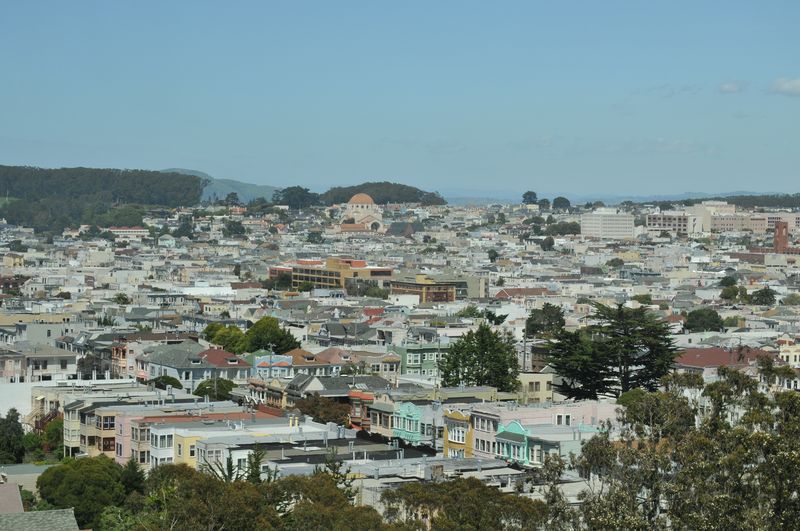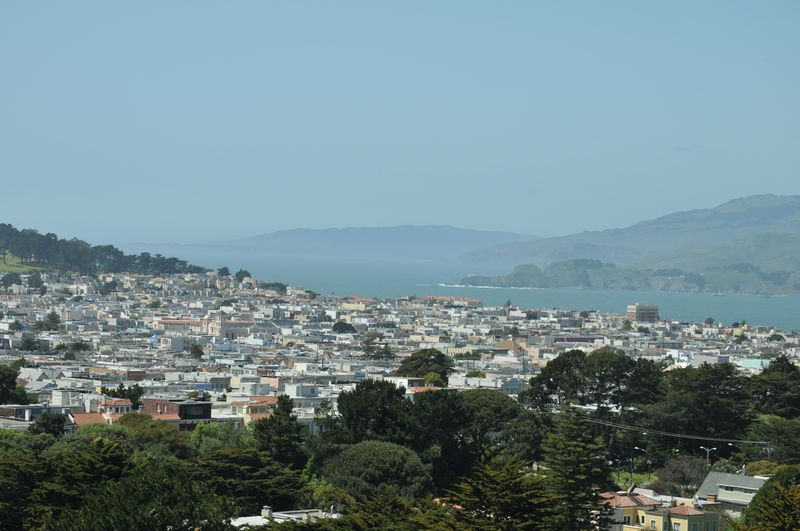 We had a brief moment in the Botanical Gardens.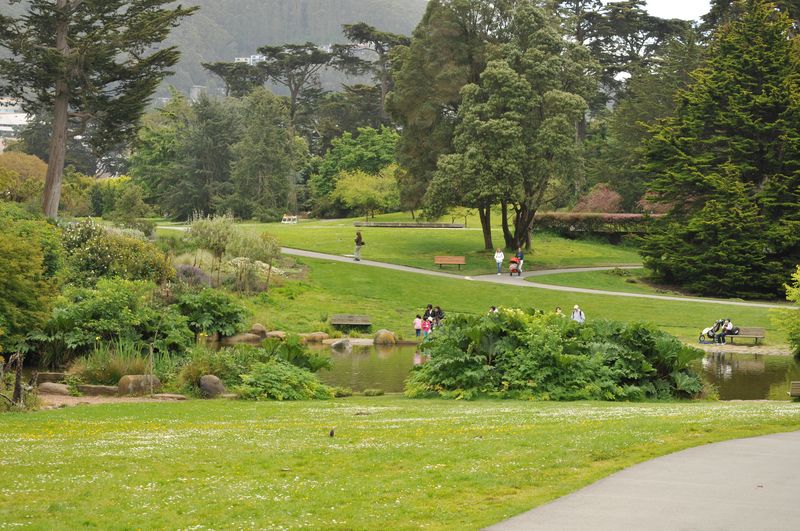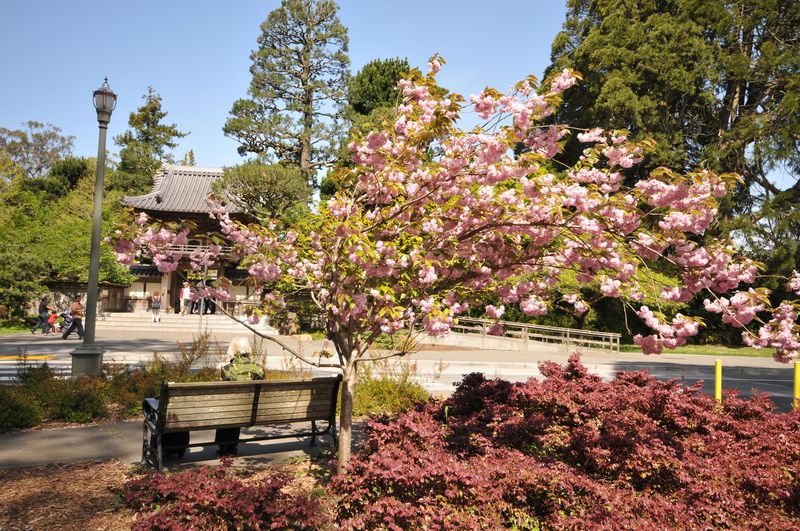 We did not have enough time to explore all the gardens in the Golden Gate Park, I would've loved to walk around the Japanese tea gardens but, we only had time for a quick peek through the gates.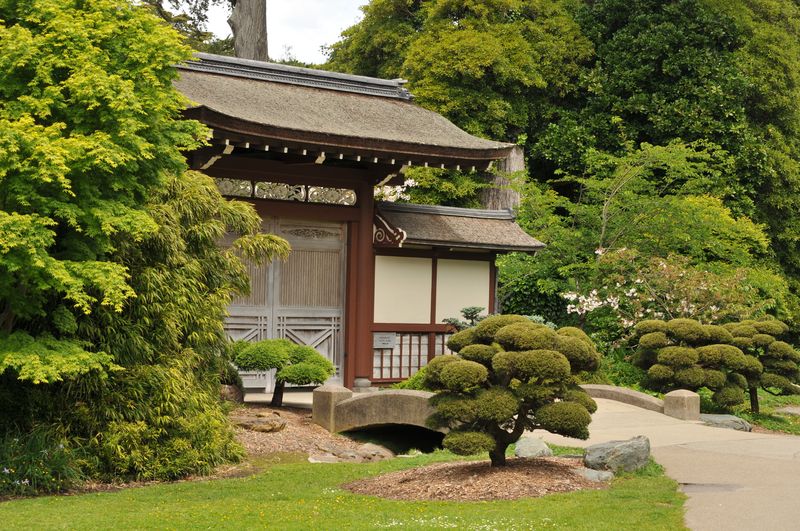 Afterwards we walked for what felt like miles through the city until we found a bus that took us half way back to our hotel.  Funny how things always look like walking distance on a map :)  Oh well, I did enjoy the opportunity to see more of the city on foot and to enjoy the architecture. 
xx