Our first day in Maui was an early start as we booked to go on an early whale watching tour with the Pacific Whale Foundation.  They are a non-profit organization and all money spent with them goes to whale conservation, education and research.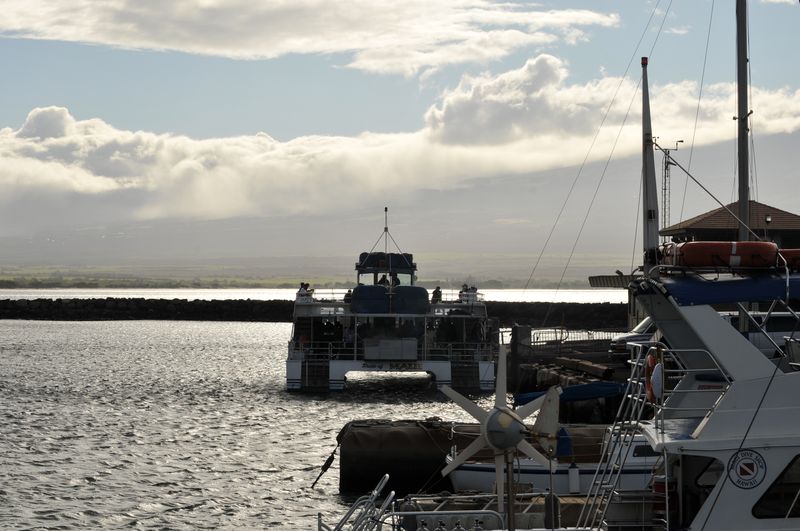 I was giddy with excitement as our vessel/boat moved across the ocean.  It was cold and windy, but our eyes were fixed on the waves as we looked for the misty spray from a whale.
I told you it was windy!  I was constantly battling to keep my hair out of my face.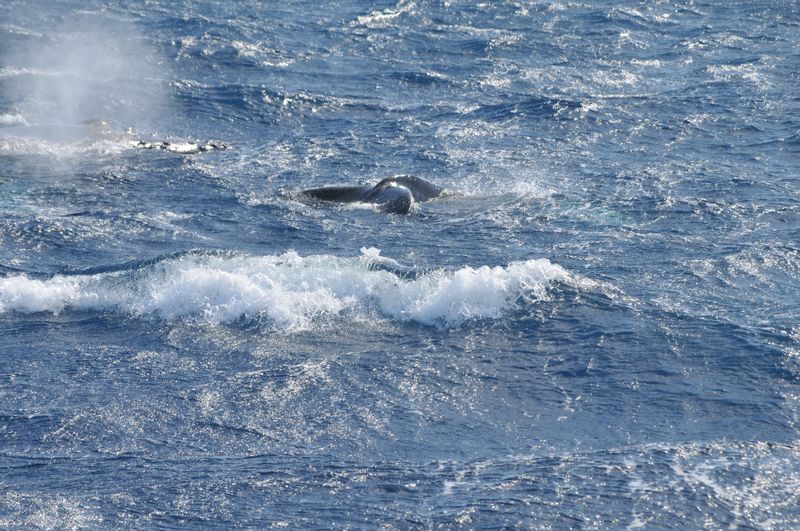 The whales did not disappoint us.  There were playful baby whales.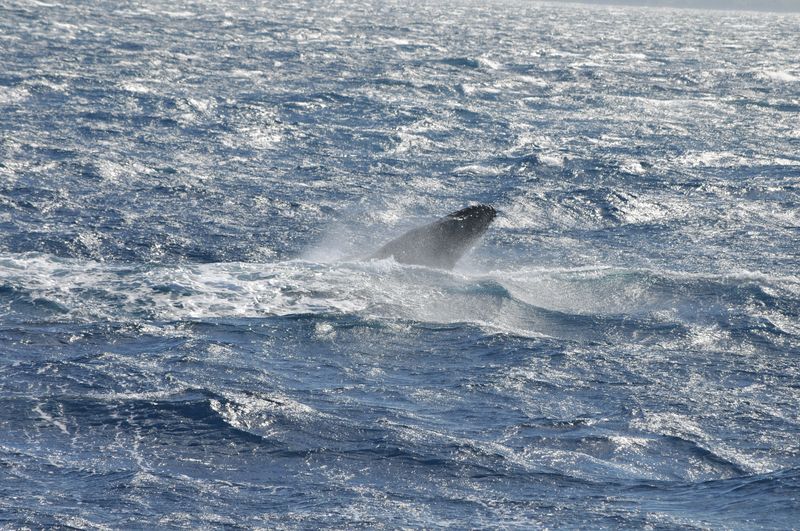 We also saw mama whales and the males who tried to impress the ladies.
The most amazing thing happened when an adult humpback whale suddenly breached right in front of our boat and then another one right next to her.  Unfortunately our camera was set to zoom and we only managed to capture one of them.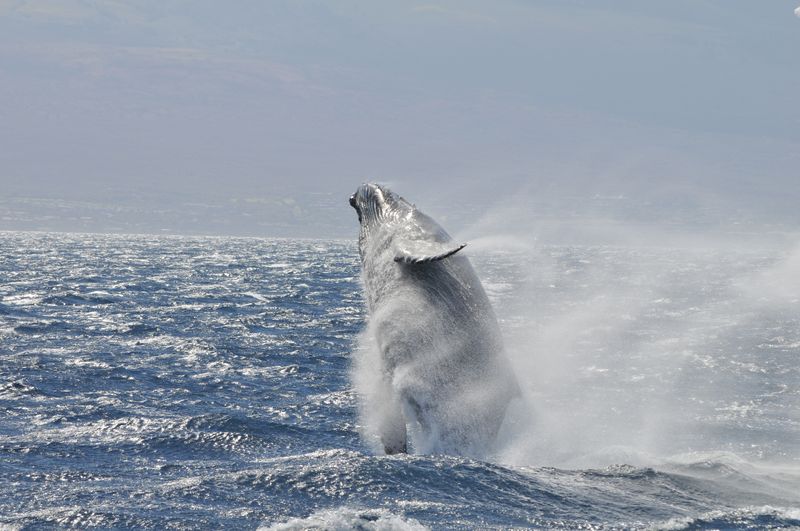 I will never forget that moment.   
Well, that set the mood and so we spent the rest of the morning at the aquarium.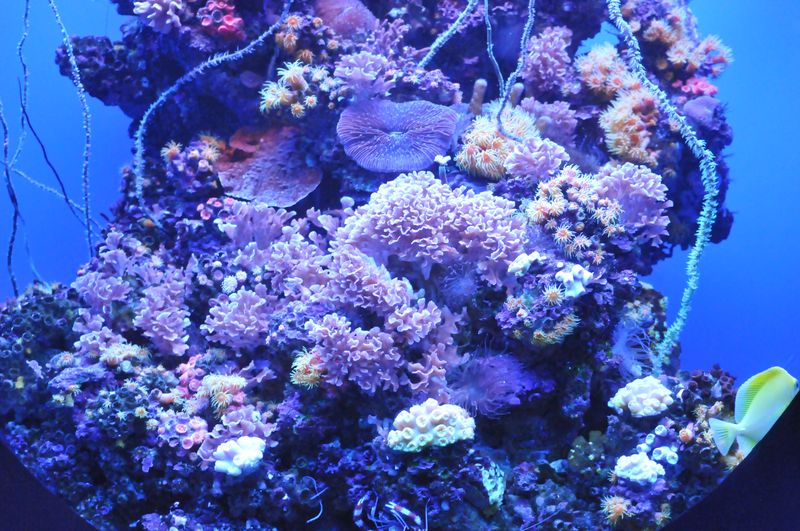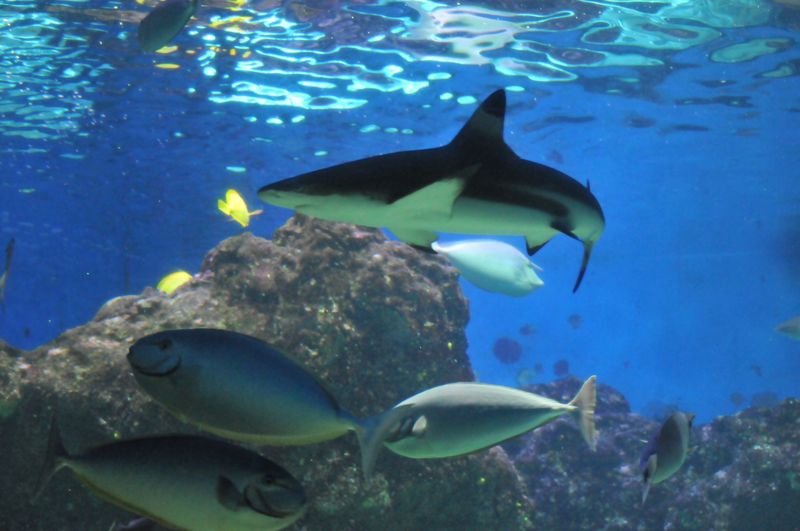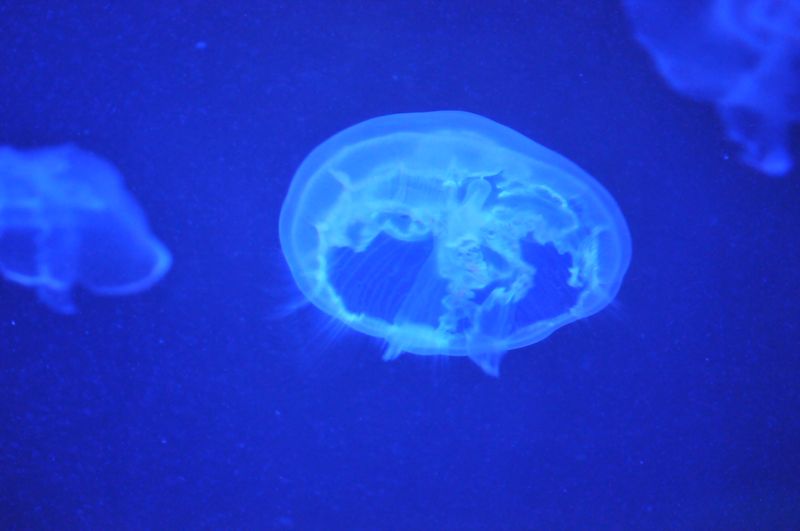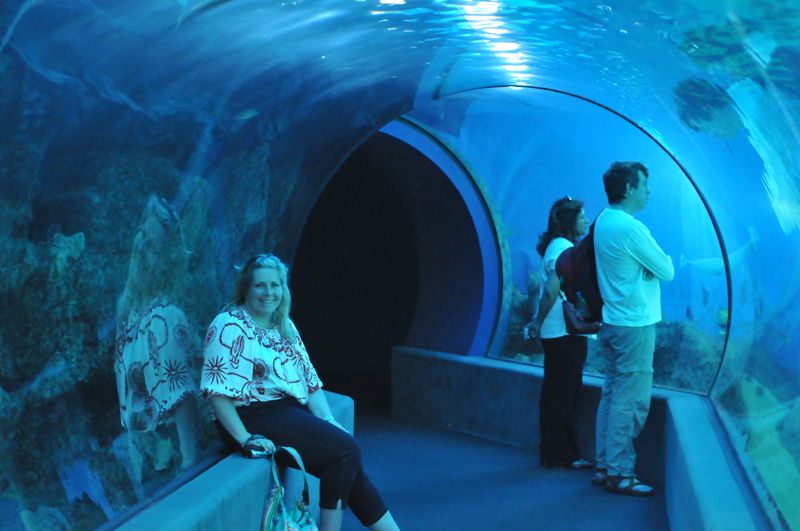 I fell in love with this little guy: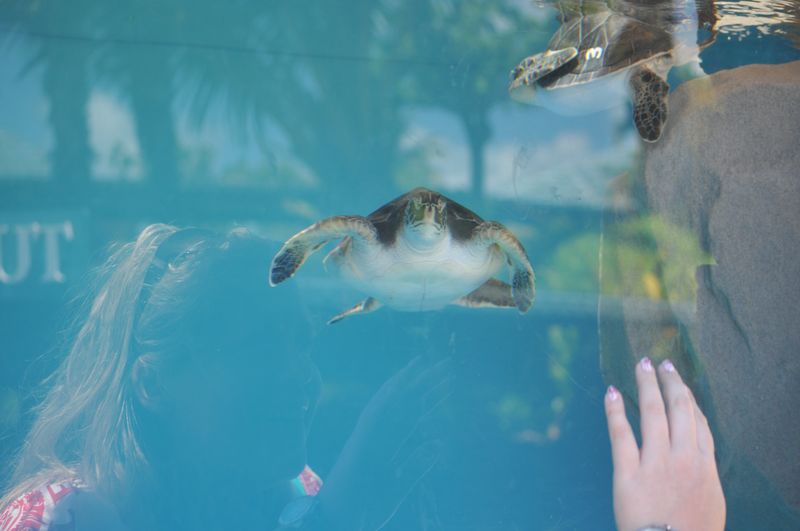 A baby sea turtle!
When we got back to the shops at Wailea near our hotel, I could not resist having my first piece of key lime pie.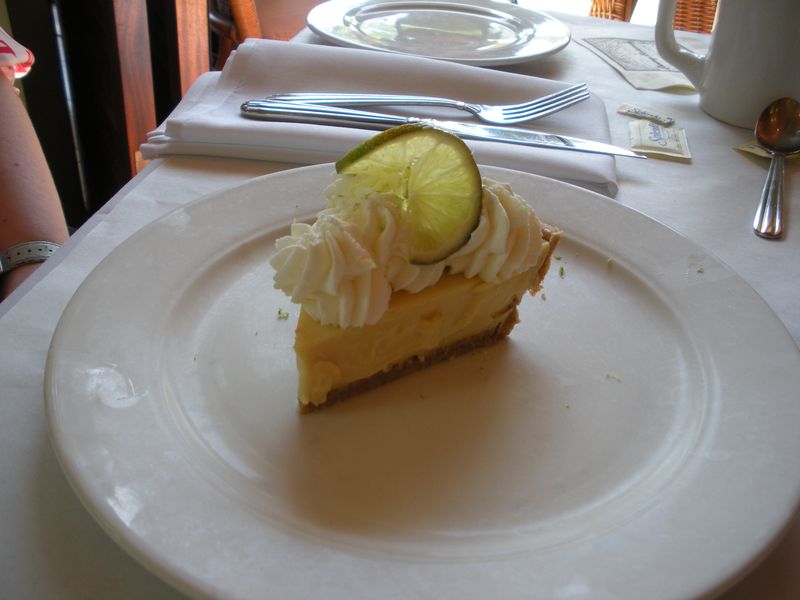 I also found the perfect memento to always remind me of Hawaii.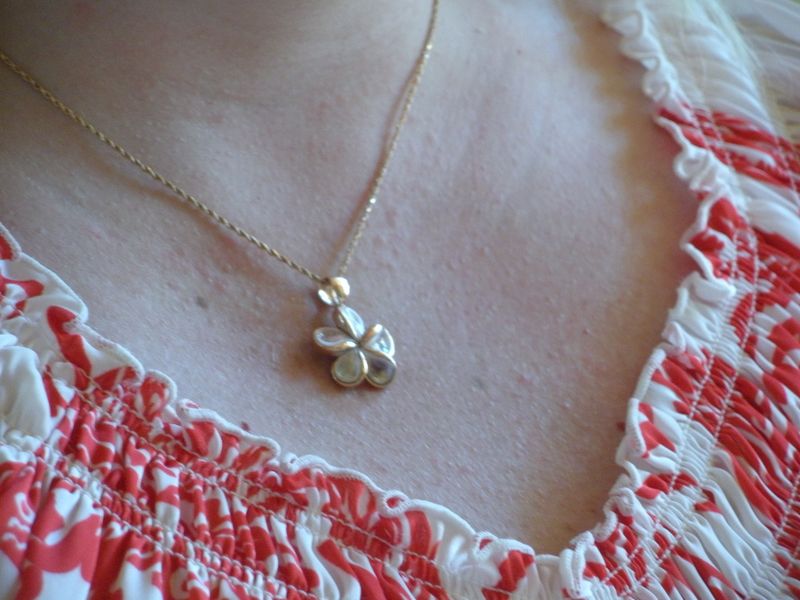 A Plumeria rose gold necklace from Hawaiian jewelers Na Hoku.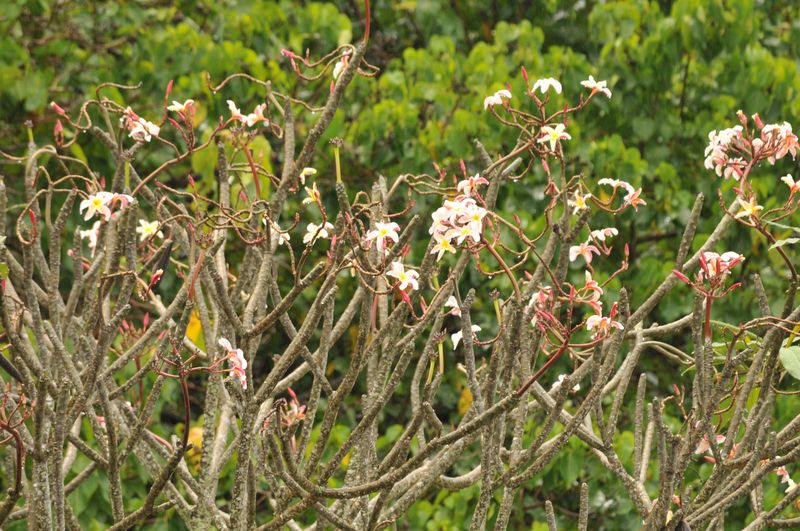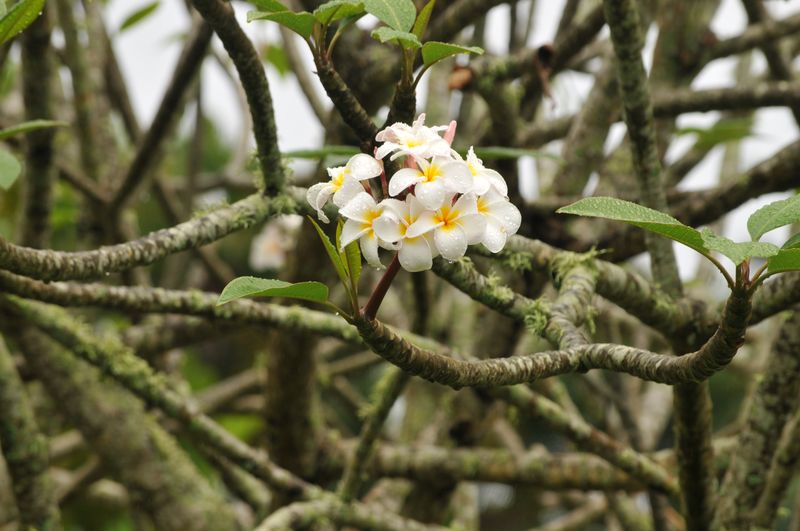 xx