I'm up bright and early today, eager to (finally) start my textile design portfolio.  I have done various designs up to now but none specifically in the context of a fabric line and that is what I want to do now.  I am just bursting with ideas that seem to be all I can think about.  I once heard someone say that a woman's thoughts were like a washing machine, always going round-and-round, thinking about different things, like the different items in the washing machine, all at the same time.  When we went to Keukenhof in the Netherlands earlier this year, there was this beautiful statue that symbolizes my thought patterns so well today...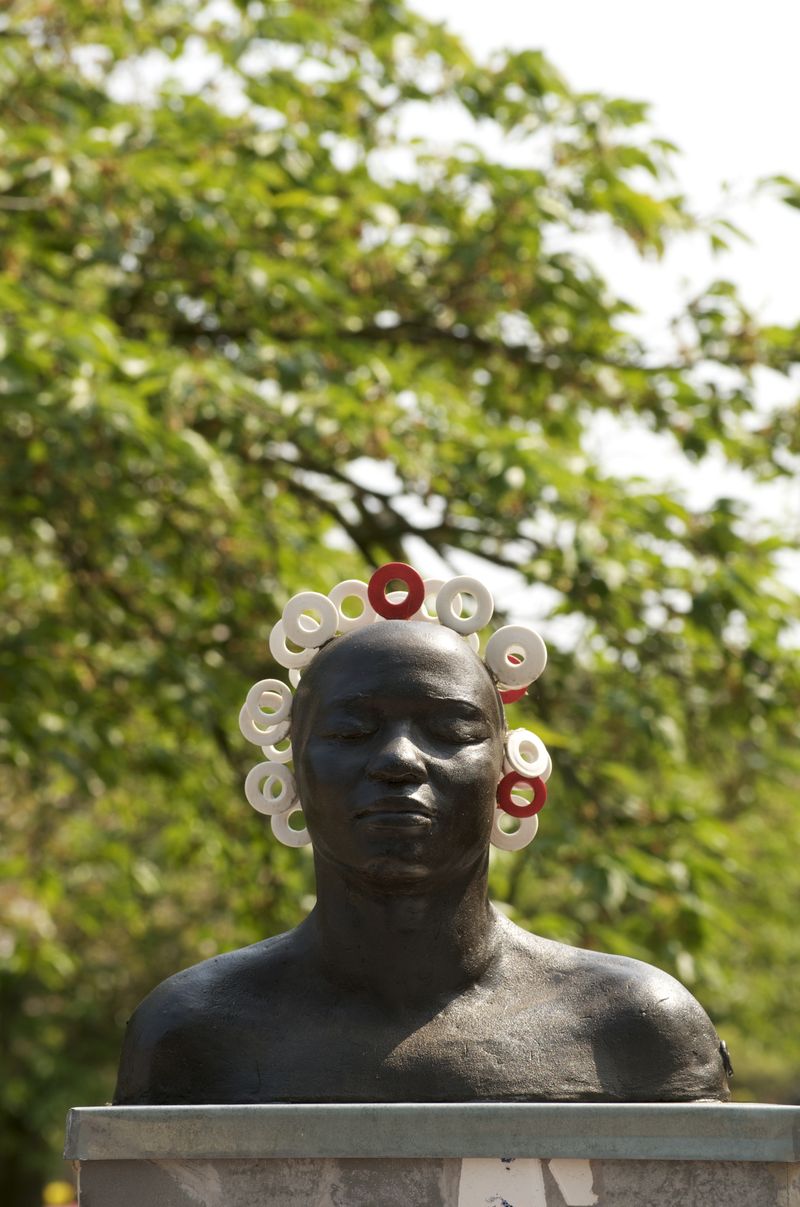 Each little ring representing a different thought on designs, patterns, colours, sewing, big dreams and the excitement about all the people who have been viewing my blog within the last few days.  It is so nice to have you here, I hope that you will keep coming back to share in my journey and feel free to leave a comment, I'd love to meet you all!  
I also have some ideas for a free sewing pattern.  I'm hoping to work on that when I need a break from my computer screen.  So, be sure to pop back for that.
I thought the words from the song by this group as seen in one of my favourite films, was quite appropriate for this post.
Have a good weekend everyone!
xx