Thank you for your patience while we moved house and then waited for our internet service to be connected.
The move went smoothly but it was so tiring, I suddenly understood the meaningful looks people gave me when I said we'll be moving house while I'm pregnant.  I wouldn't be doing that again!
We love our new house.  It is a big old Victorian house that needs a lot of tender loving care and money thrown at it so, we'll be doing it over time.  We are just so thrilled to have the extra space and the opportunity to put our own stamp on the place.  I took a few photos with my phone when we first moved in that I thought I'd share.  Please excuse the poor quality of these.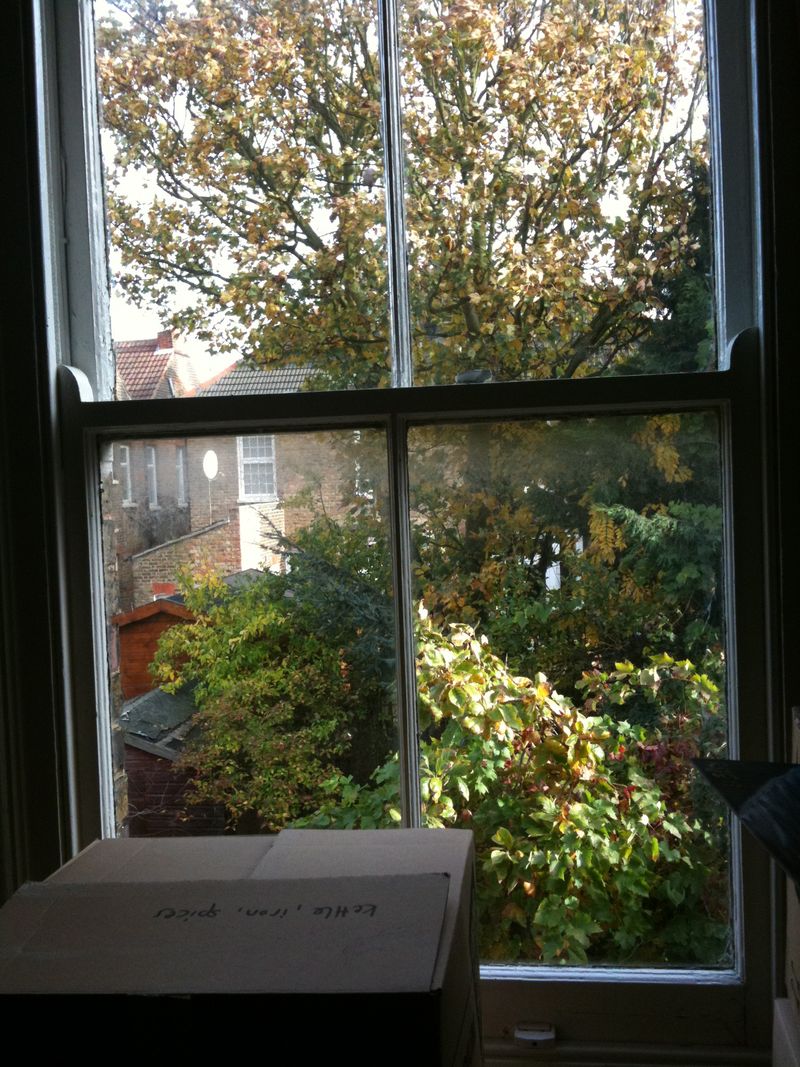 I love the view over the garden from the back bedroom.  The whole house has these old wooden sash windows.  I thought the house was going to be cold but despite the recent snow that we've had, it has been surprisingly warm and I haven't noticed any drafts.  The house that we rented before we bought here was so drafty and cold in the winter so, we're really glad to be away from there.
Hubby took the carpet up in our bedroom before we moved in and discovered these old Victoria tiles.  Unfortunately someone has removed the original fireplace but it is on my to-do list to eventually restore that.  I hope we make more discoveries like these.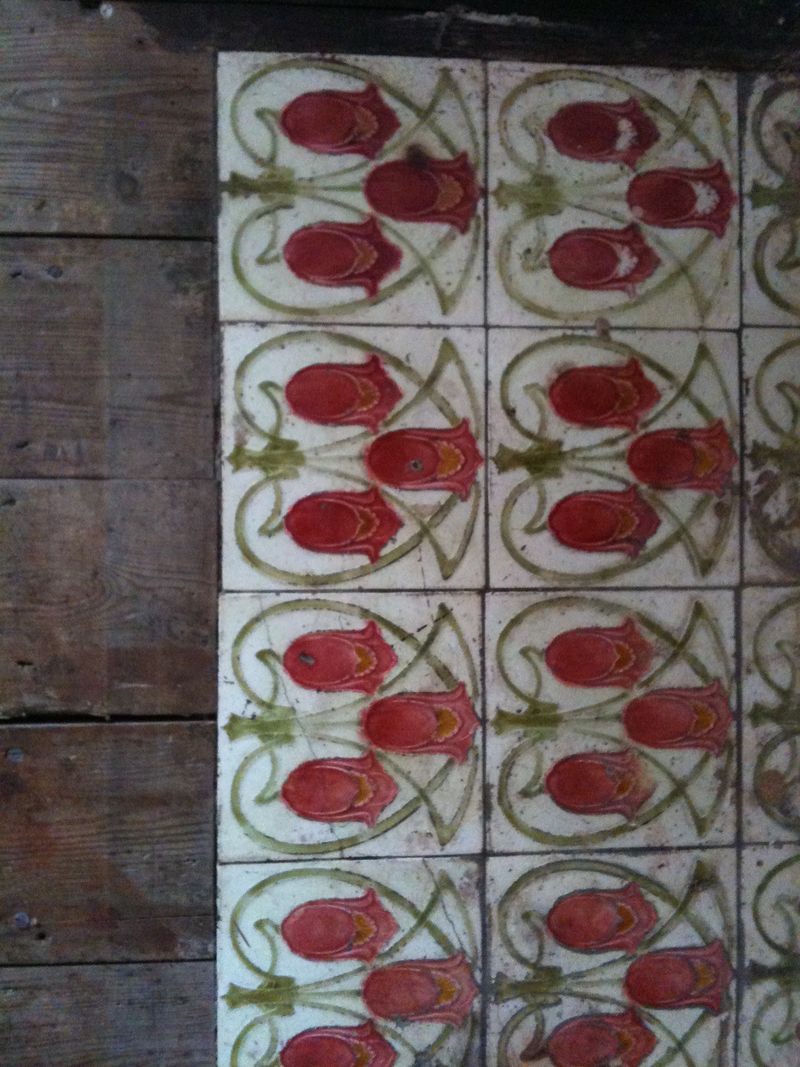 I love the Rennie Macintosh design on them (by the way, I have just spent the last 10 minutes trying to turn this photo but as you can see, I give up.  I have turned it on my computer but for some reason it will only upload the original version).  Anyway, moving on...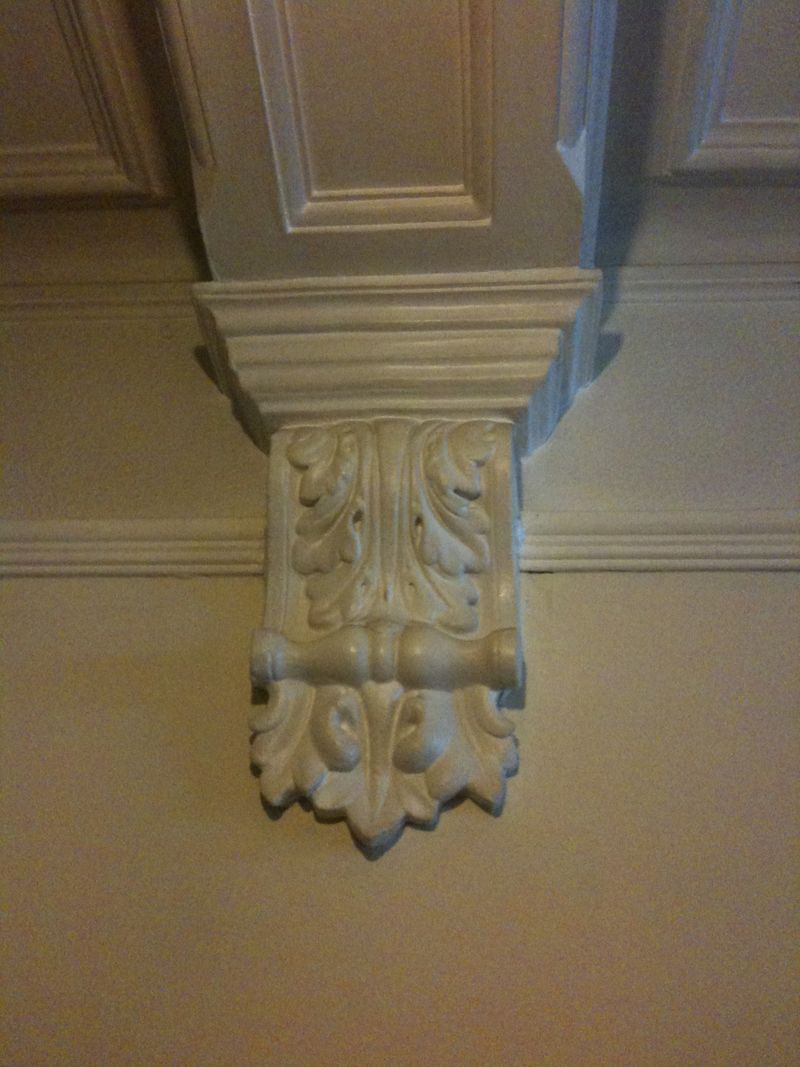 I also love the cornicing and ceiling roses in the house.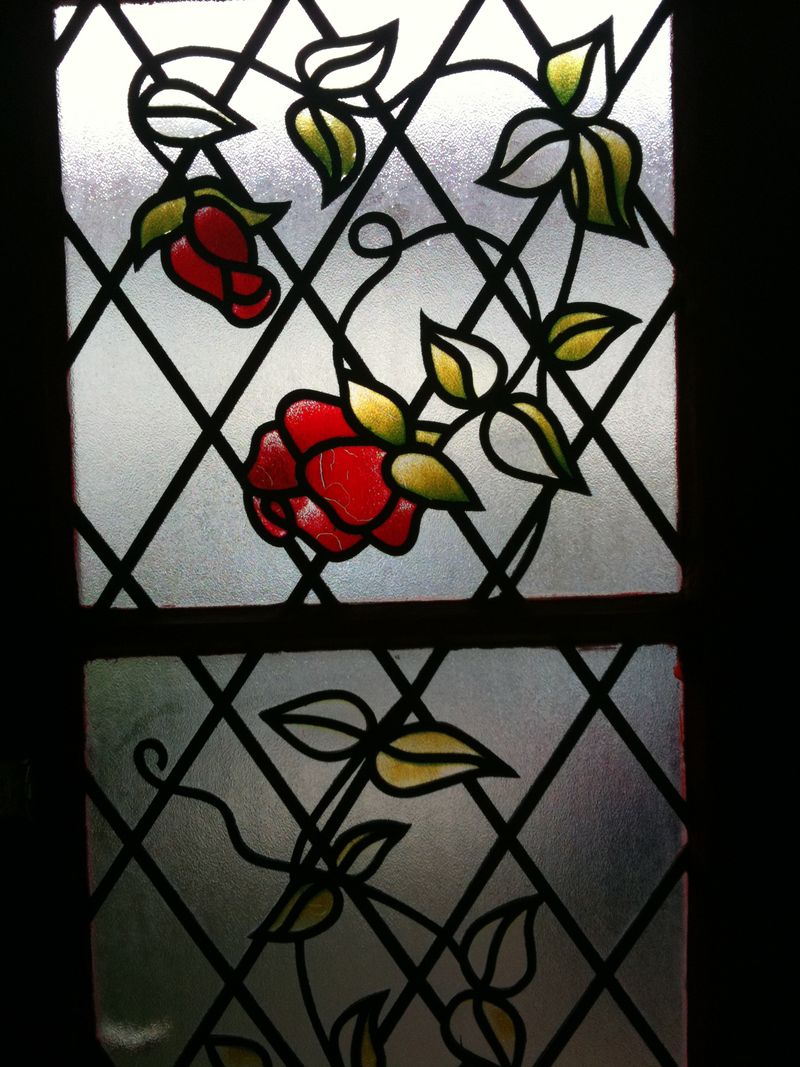 The front door is a red double door with these red stained glass roses.  Again, they need a lot of tlc but I think they got me the moment we first went through these doors to look at the house.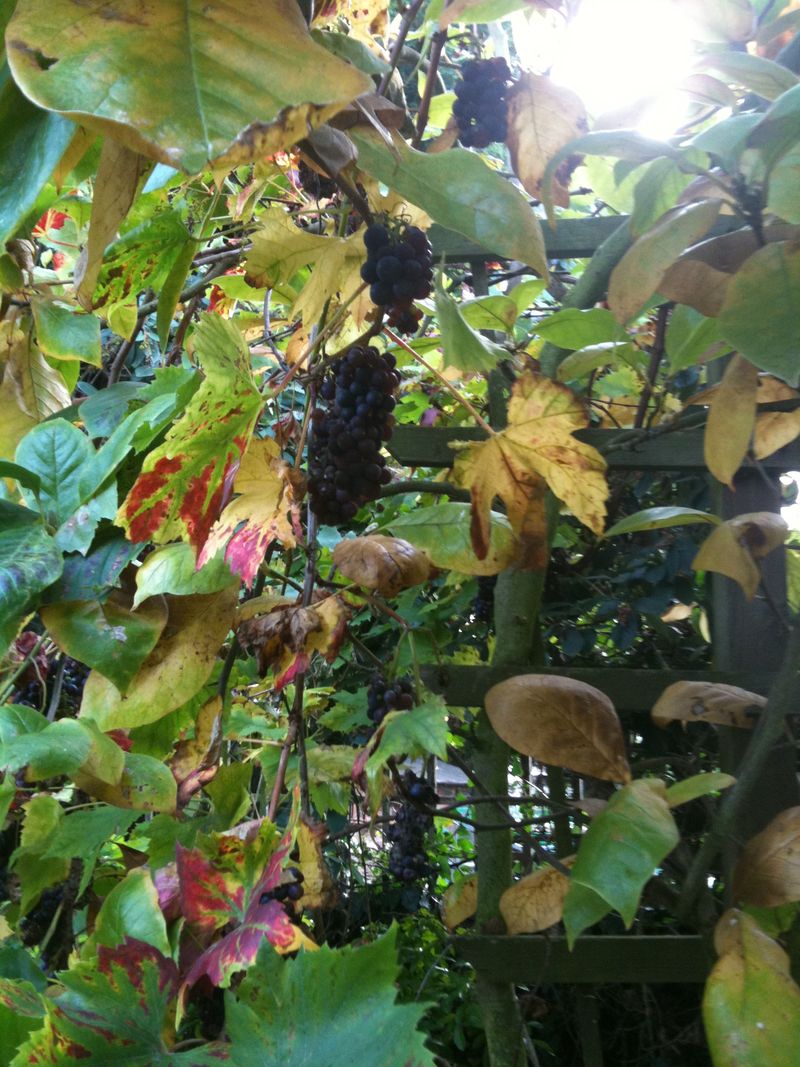 Out in the garden, there is a lot of pruning for me to do, including this overgrown grapevine.
There are also a few glimmers of hope that need to be rescued.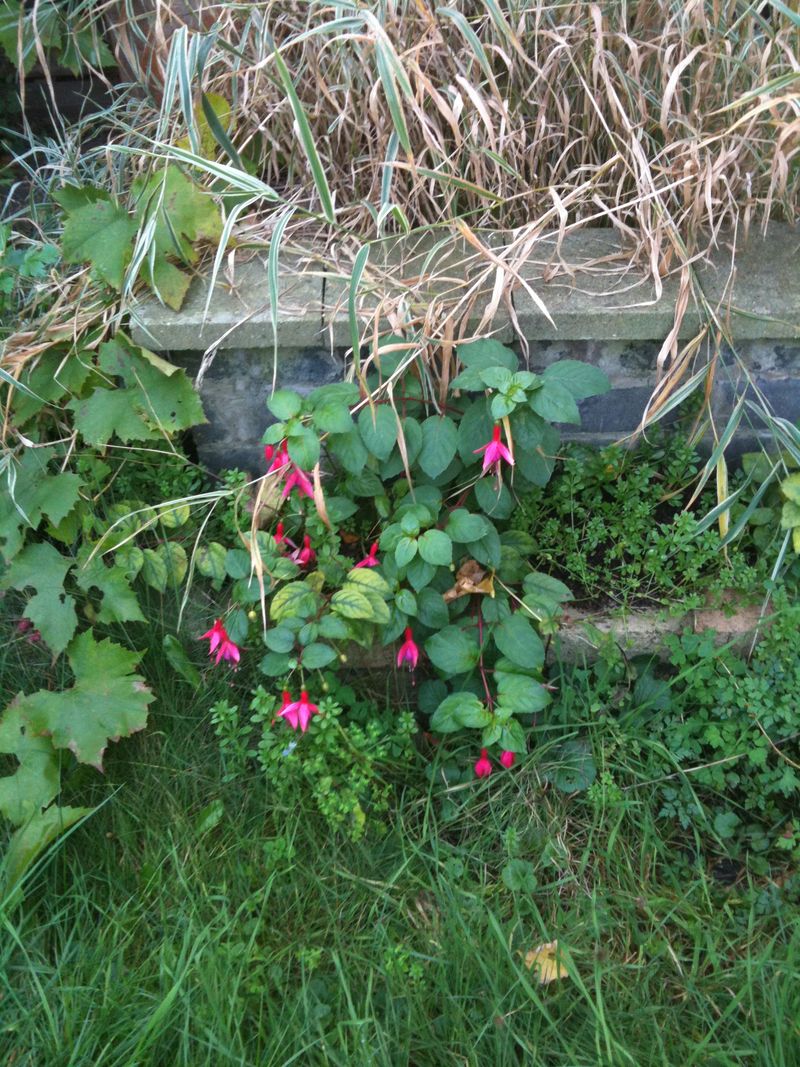 I hope you've enjoyed these little snippets and teasers from our new home.  I hope to blog about the progress we make as we tackle each room to redecorate.
I also wanted to say that me and the baby are both well.  My bump is really growing now as I'm approaching 30 weeks so, the big count down is beginning.  We are so excited to meet our little girl!
Hope you're all well.
xx