The first thing that I noticed when we got to Oahu was that there were flowers everywhere.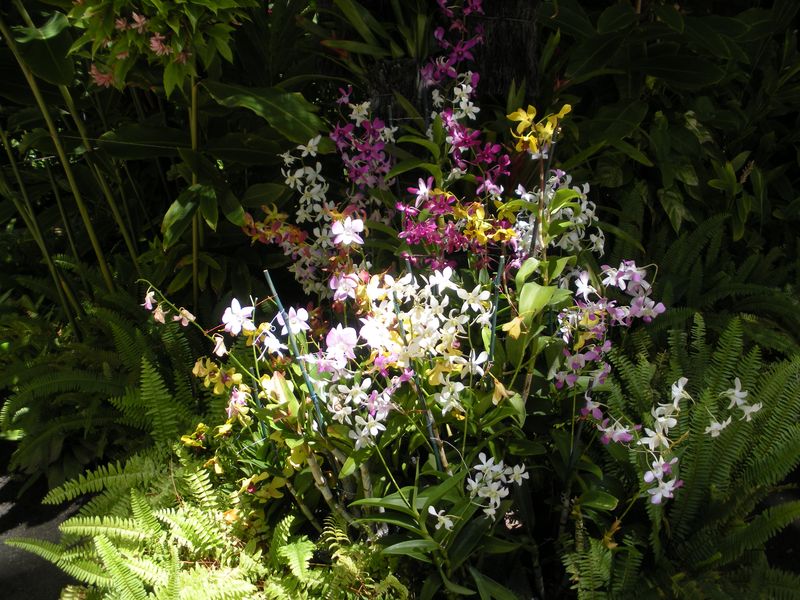 Orchids grow in abundance in gardens, pots and in trees.  So many varieties and colours.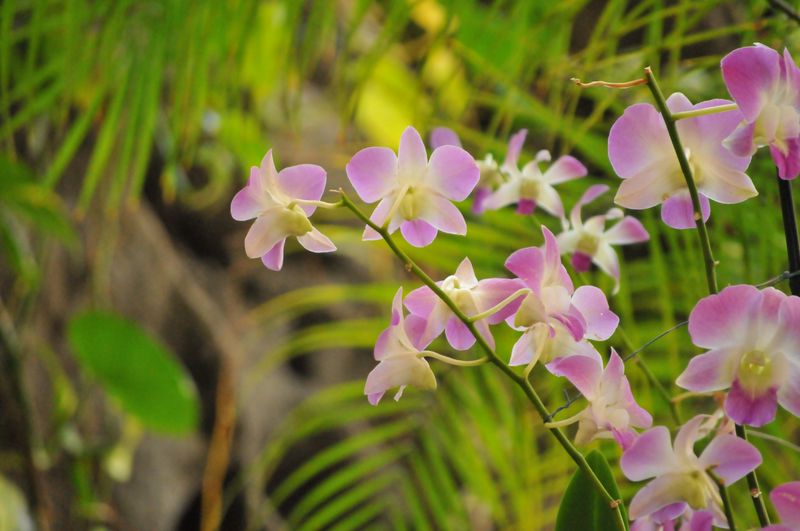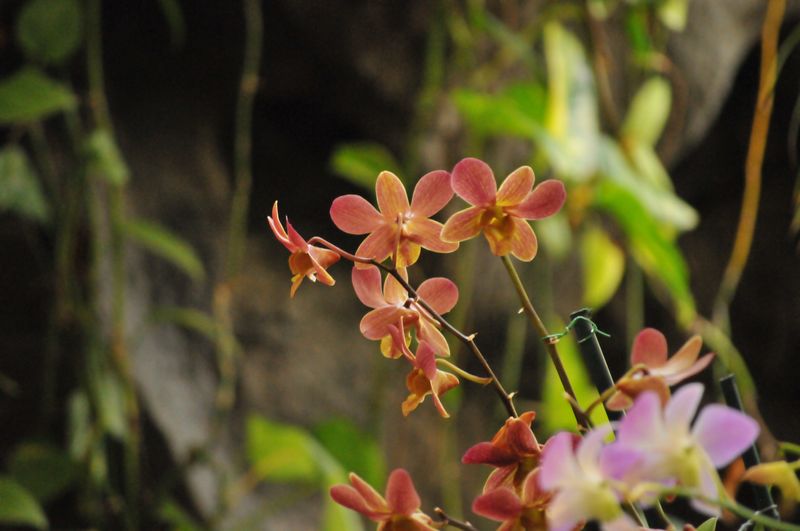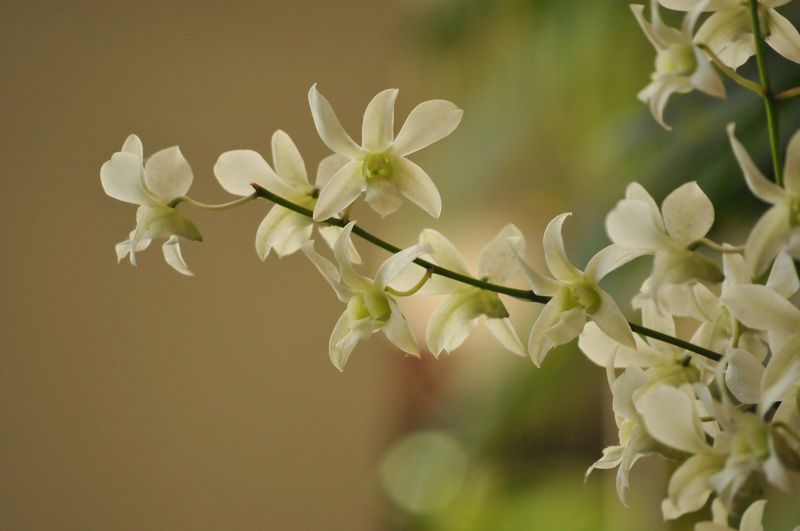 The Plumeria was also full in bloom everywhere.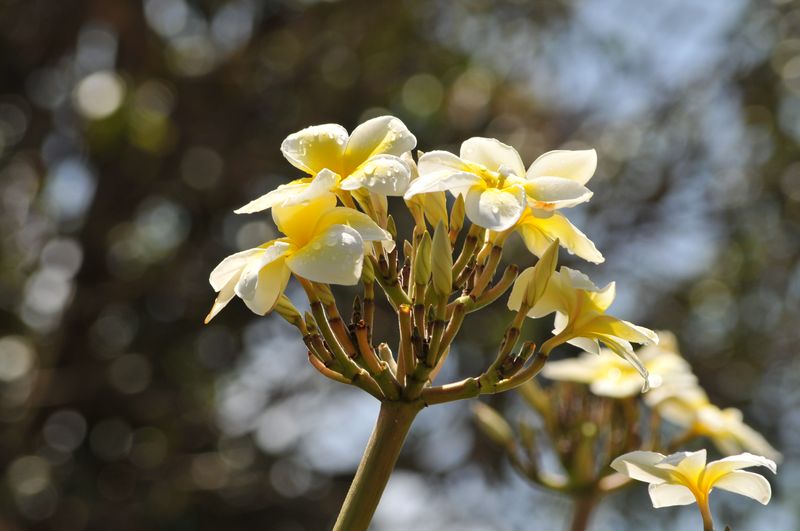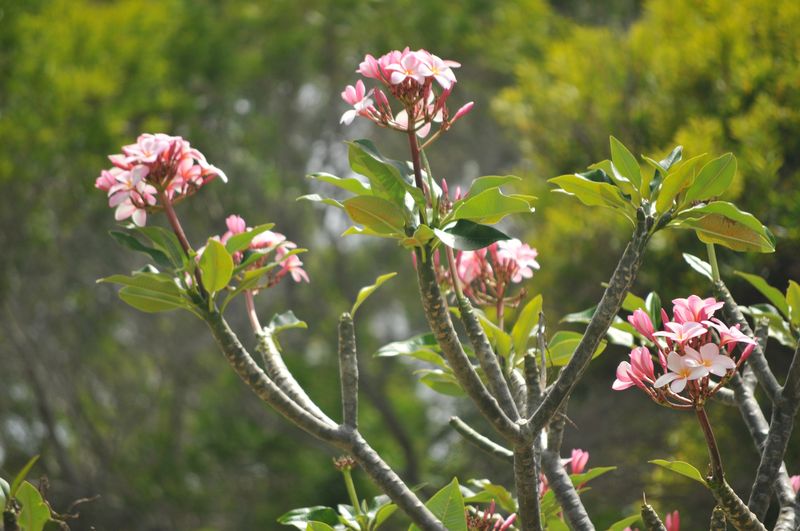 We saw the hibiscus in so many different colours.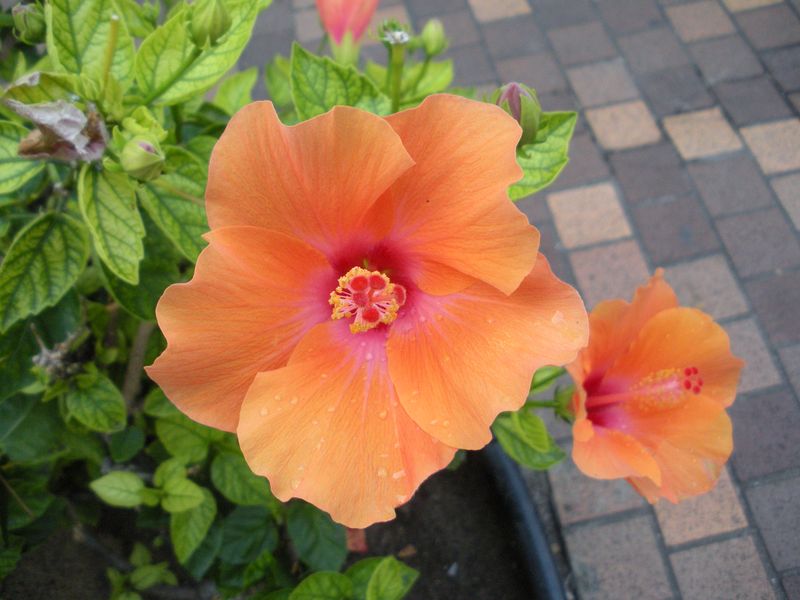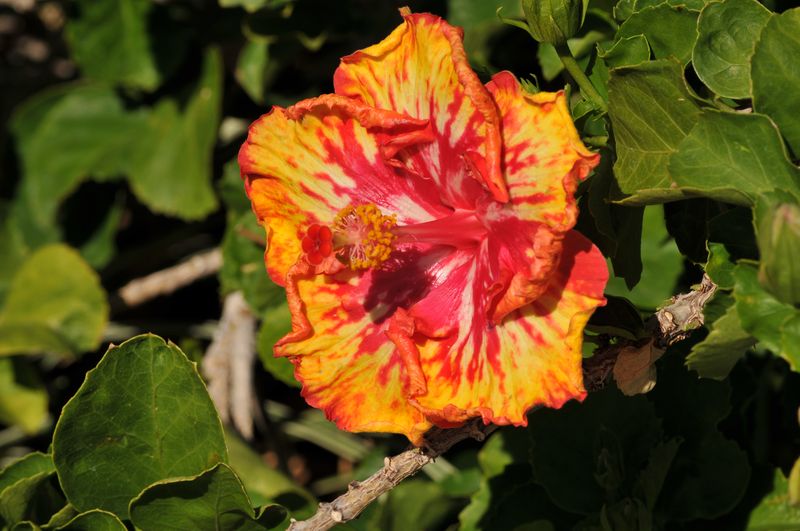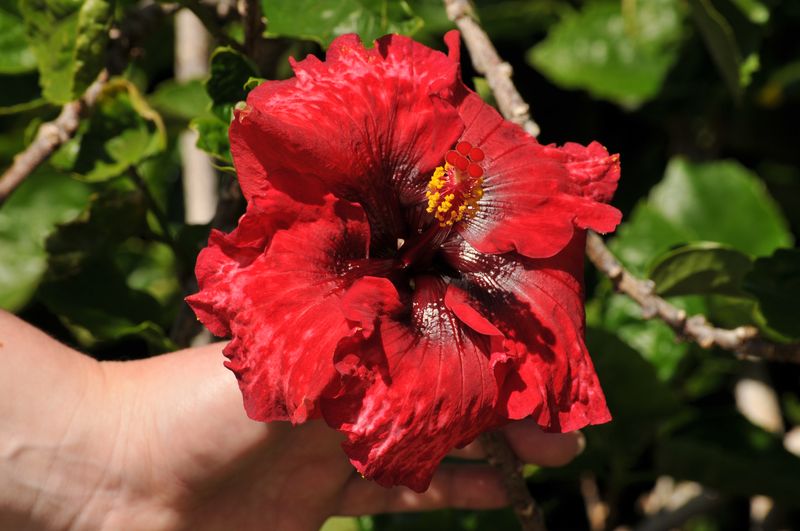 We saw so many different types of flowers that it is not possible to do one post about it all so, I will have to add a few more over the next few posts.  But, I wanted to share how I noticed that the flowers everywhere translated into everything else.  Like the public phone booths: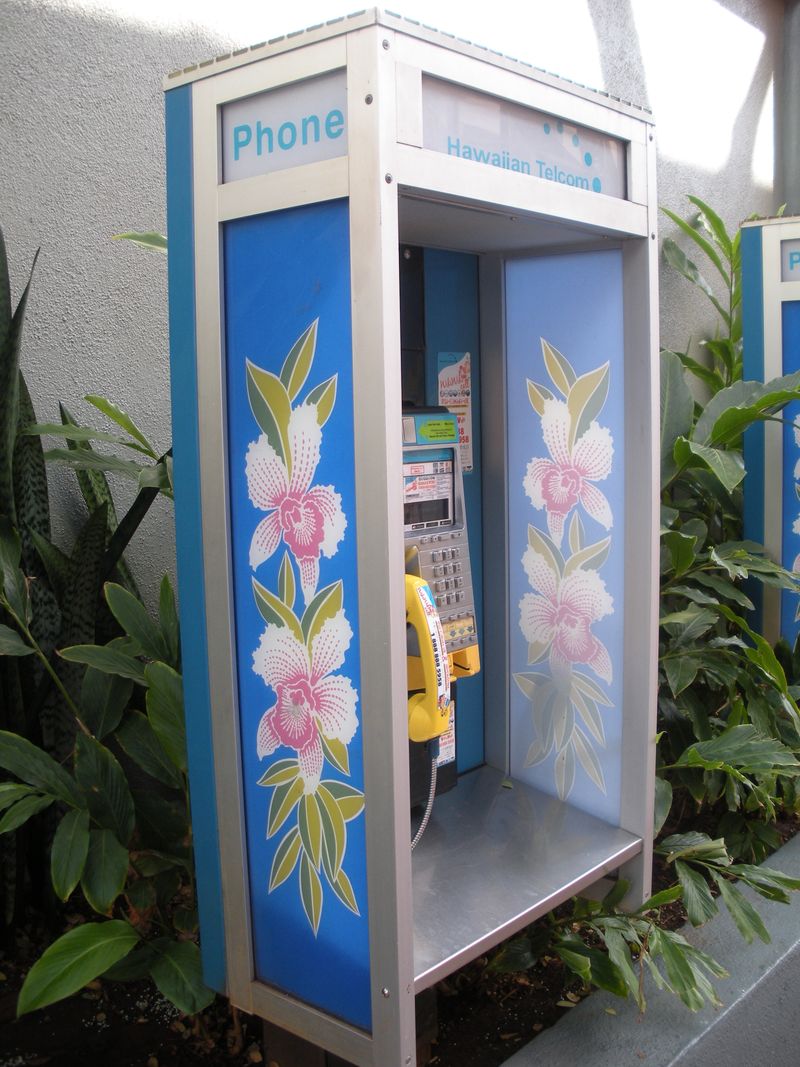 The shops: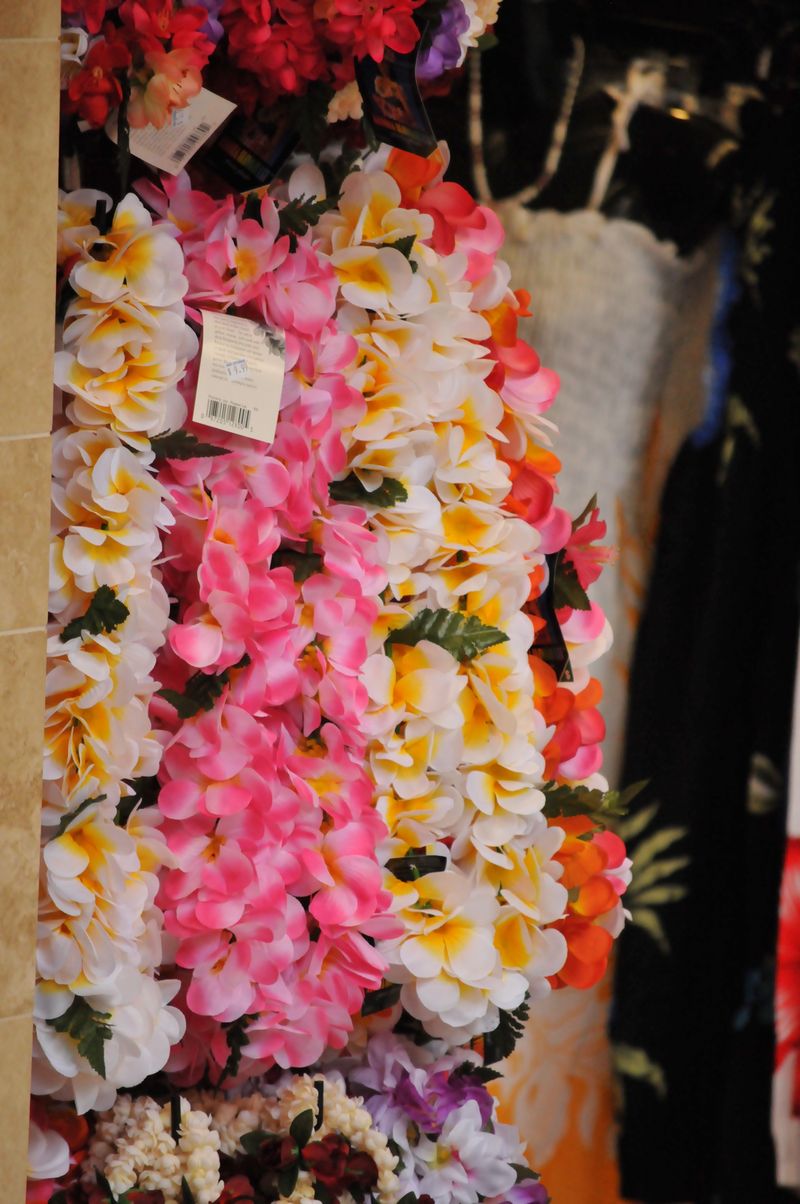 We were wearing floral clothes.  Hubby is now the proud owner of several 'aloha shirts', while I loved wearing a flower above my left ear everyday.  Wearing the flower on the left indicates that you're not available, but wearing it on the right shows that you are single.
I could not resist adding flowers to my nails too: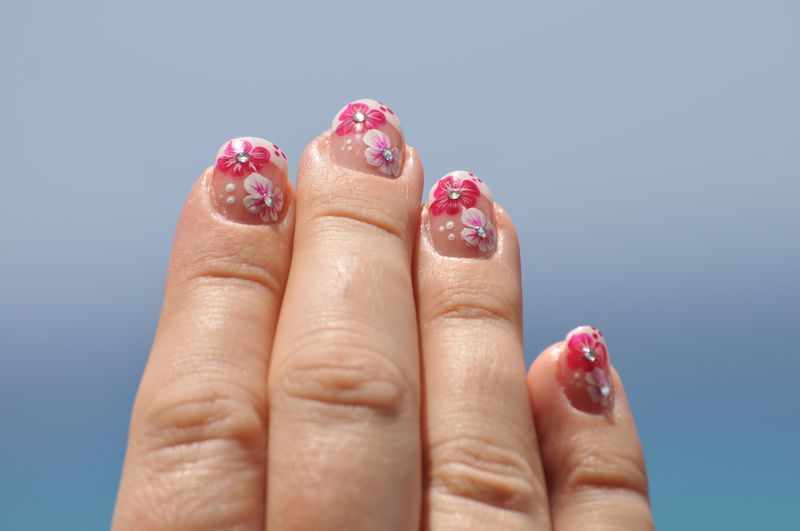 xx