I could not resist attending the farmer's market near Diamond Head crater and was not disappointed.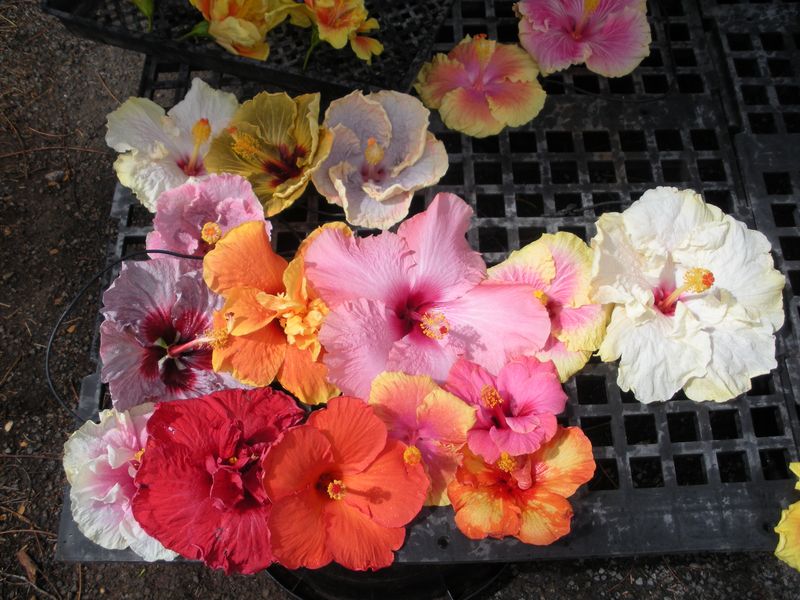 I met this lady who has a nursery on Oahu and she 'breeds' different varieties of hibiscus.  We had an interesting chat and then she said I could pick a flower from the ones above.  A difficult decision but, I settled on this one: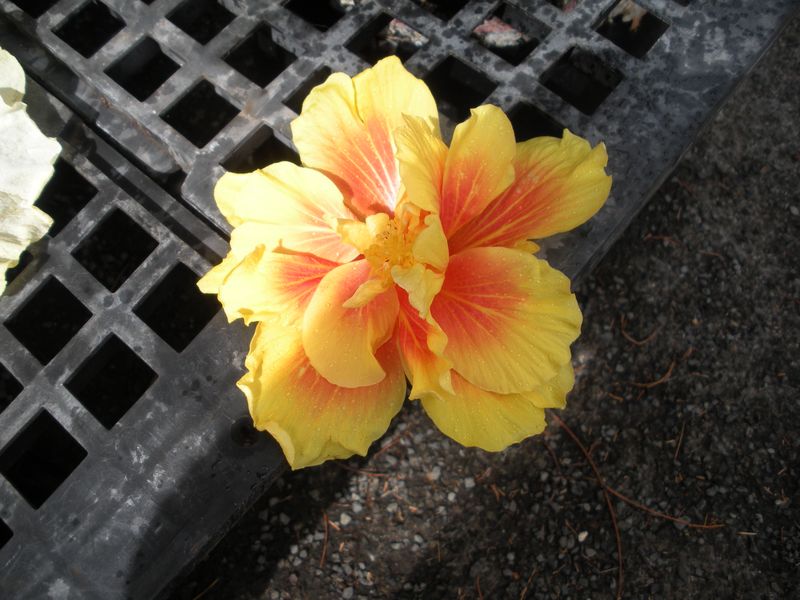 Of course it was immediately placed above my left ear.
There were lots of flowers that I've never seen before: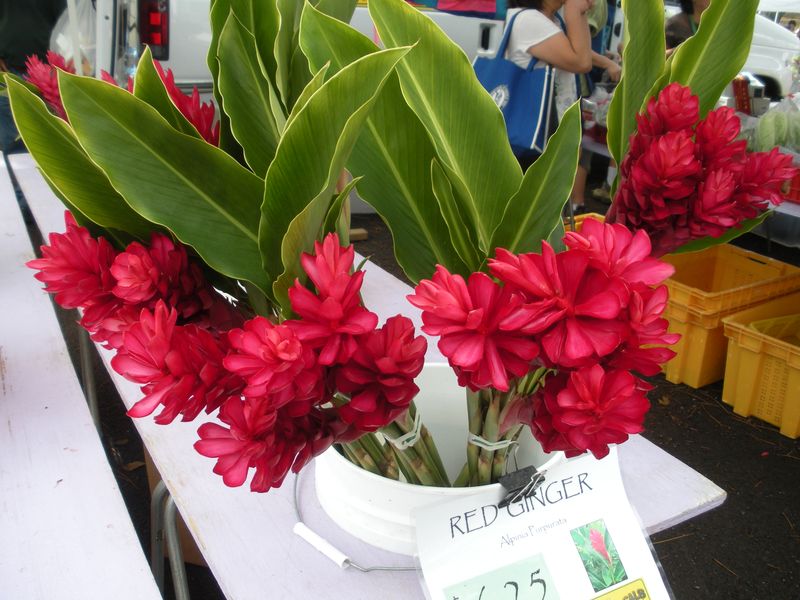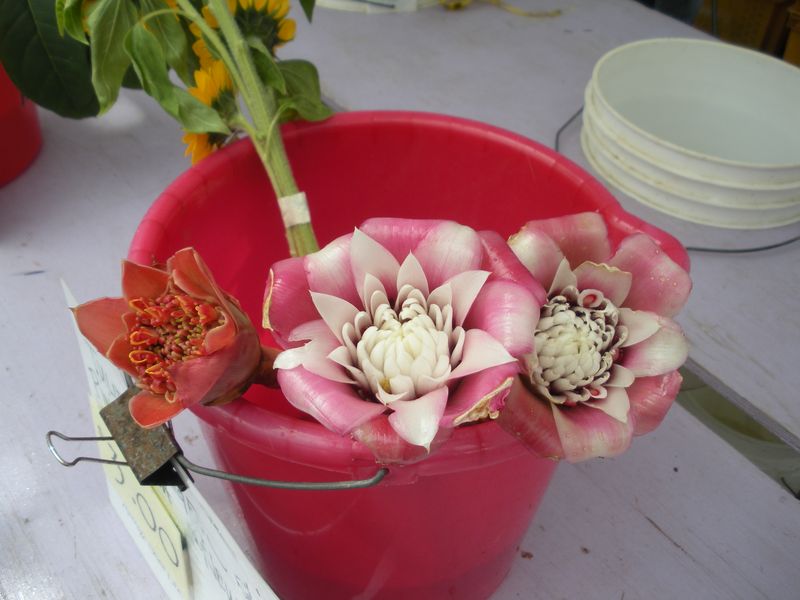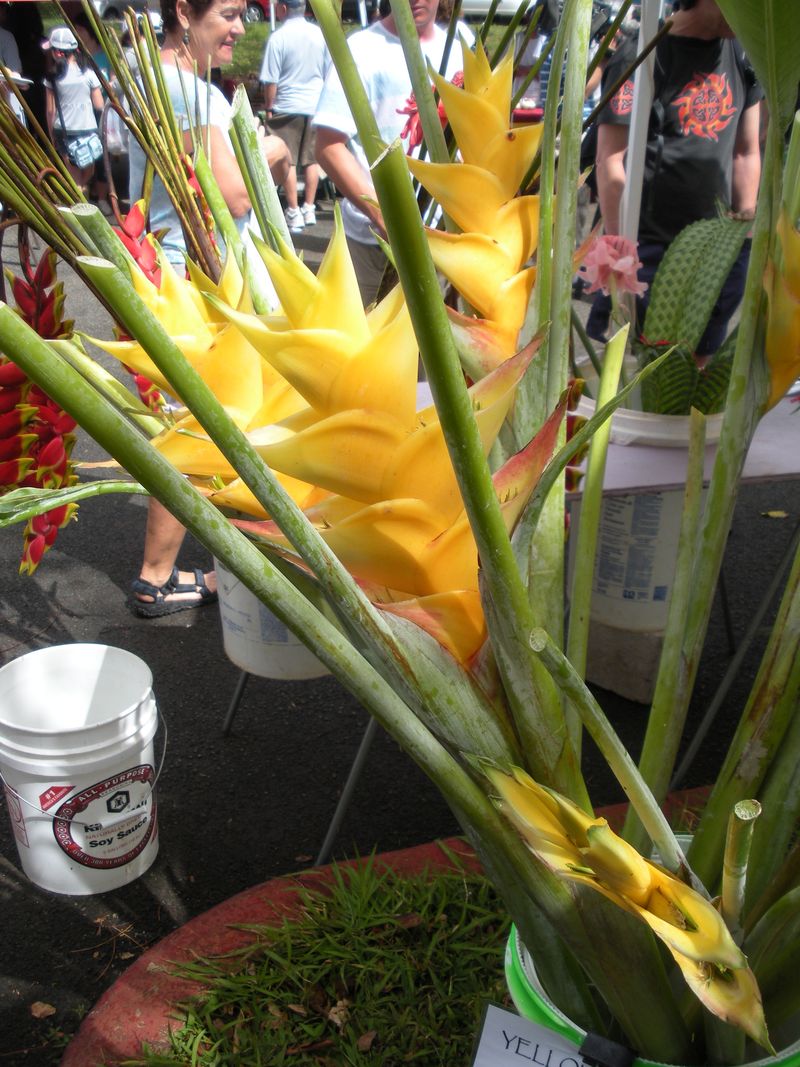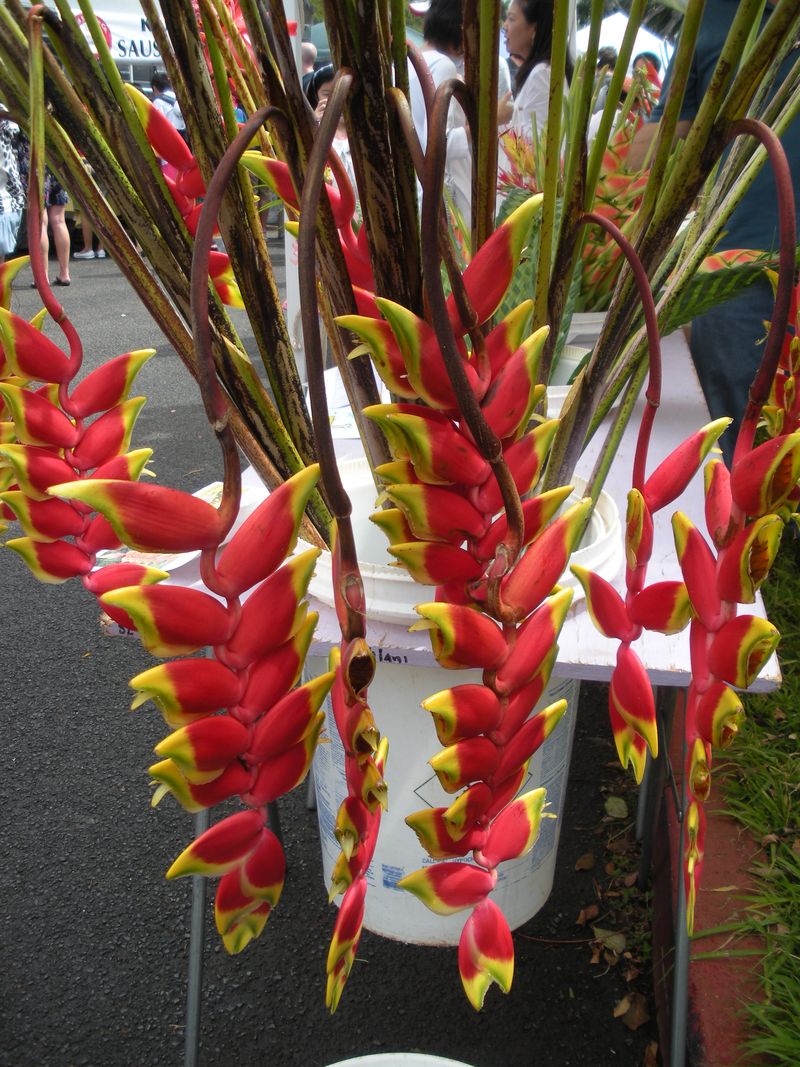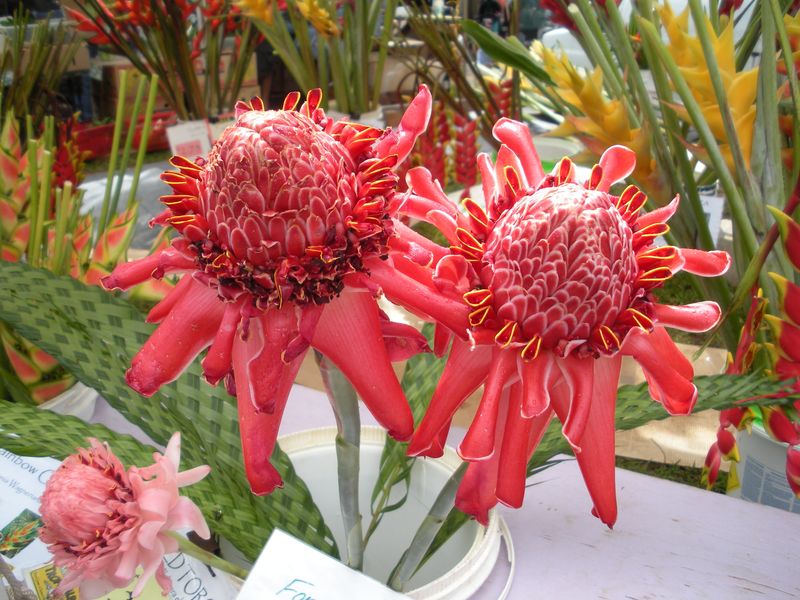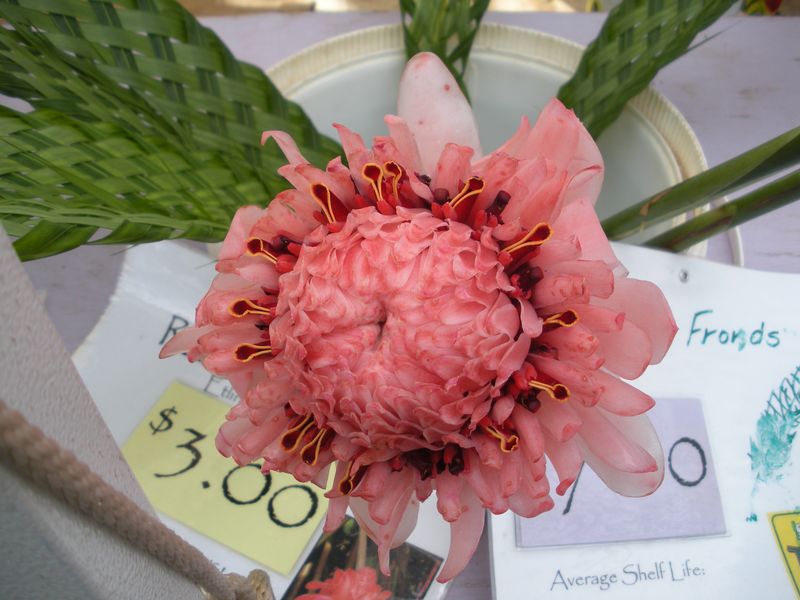 Did you notice the detail on the leaves? Very creative.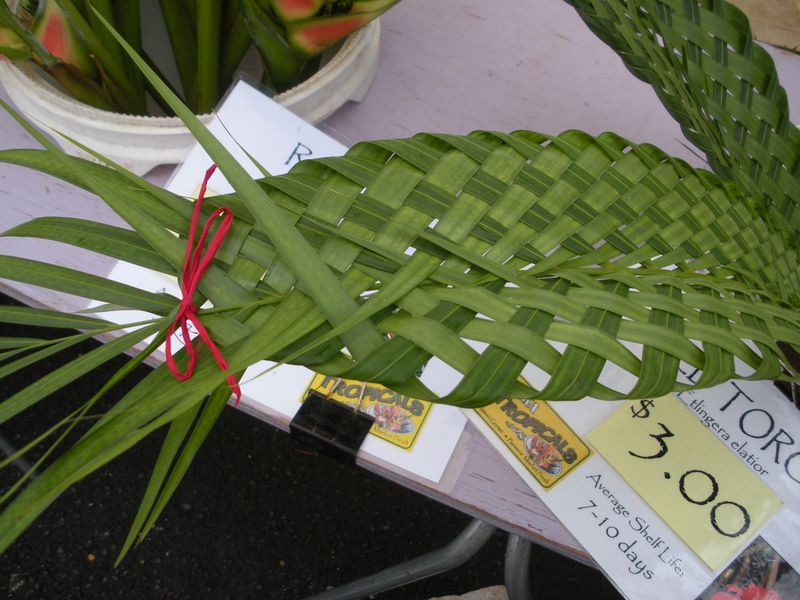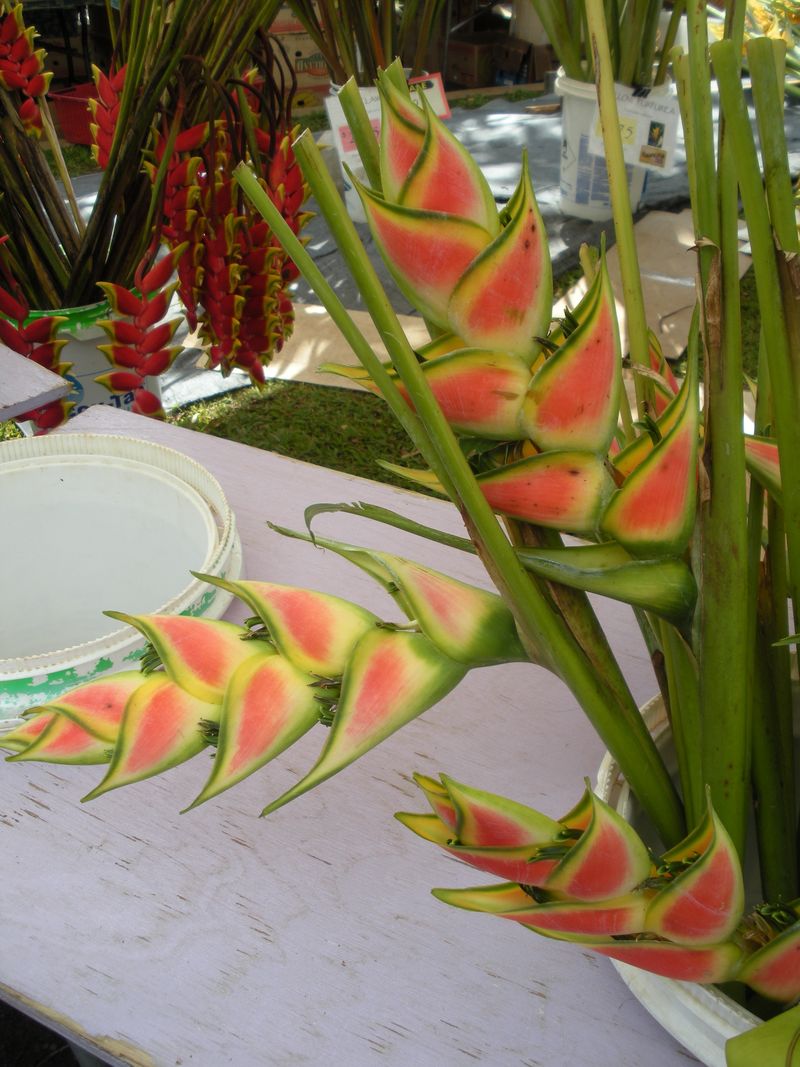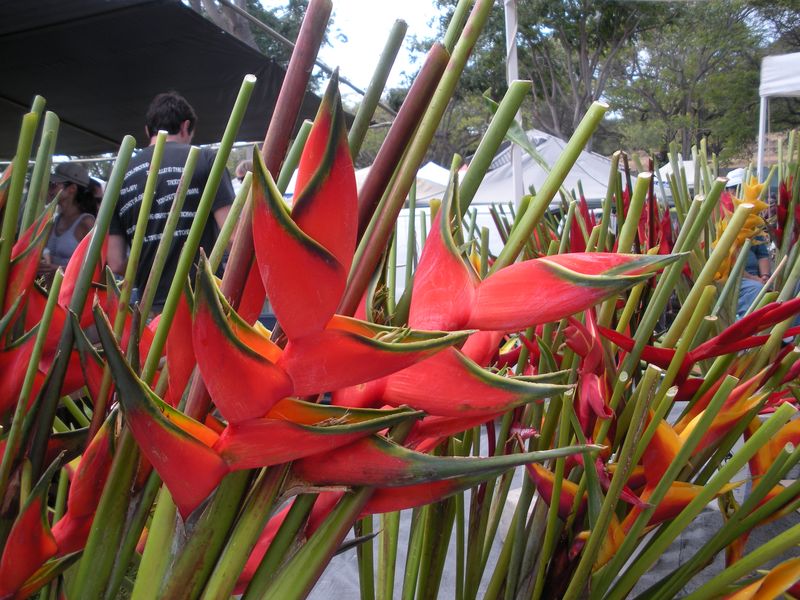 And, a few more familiar ones: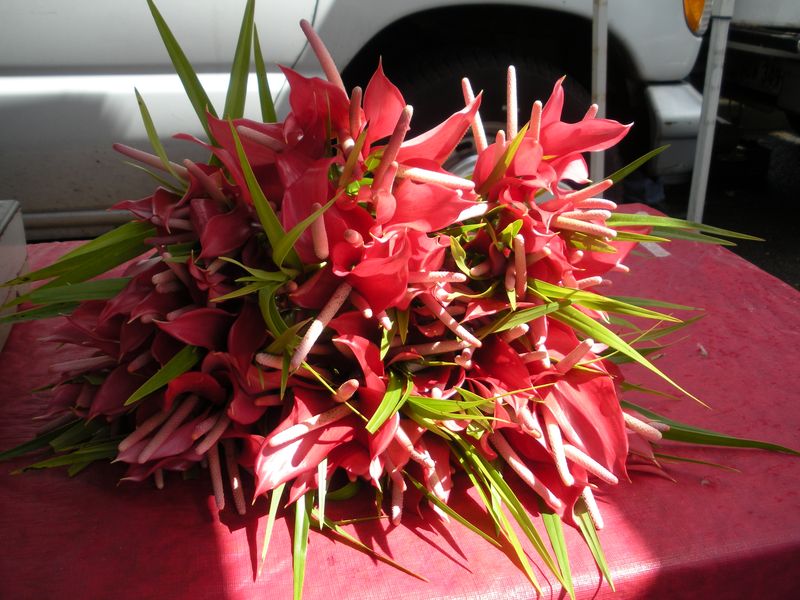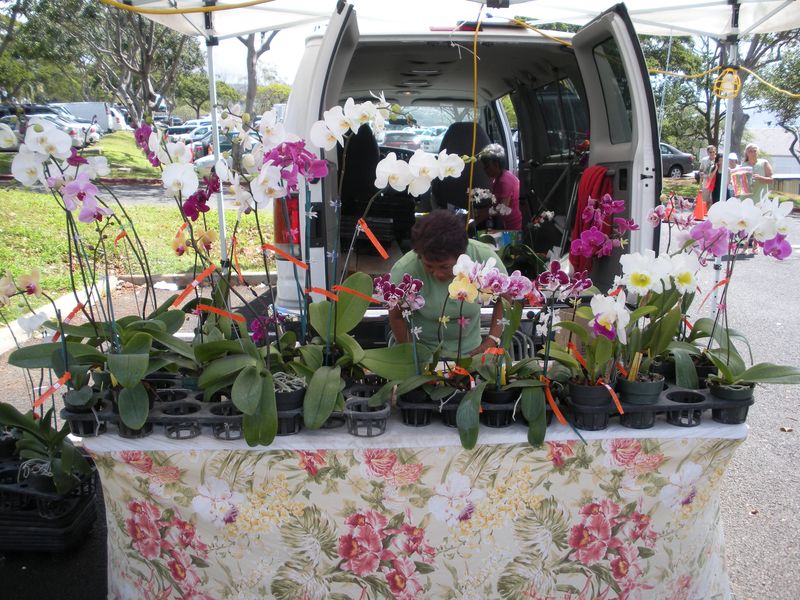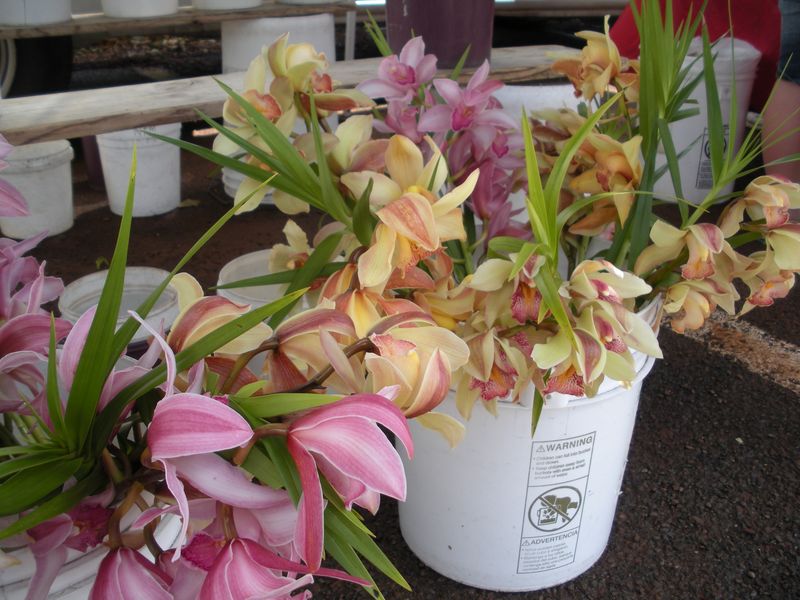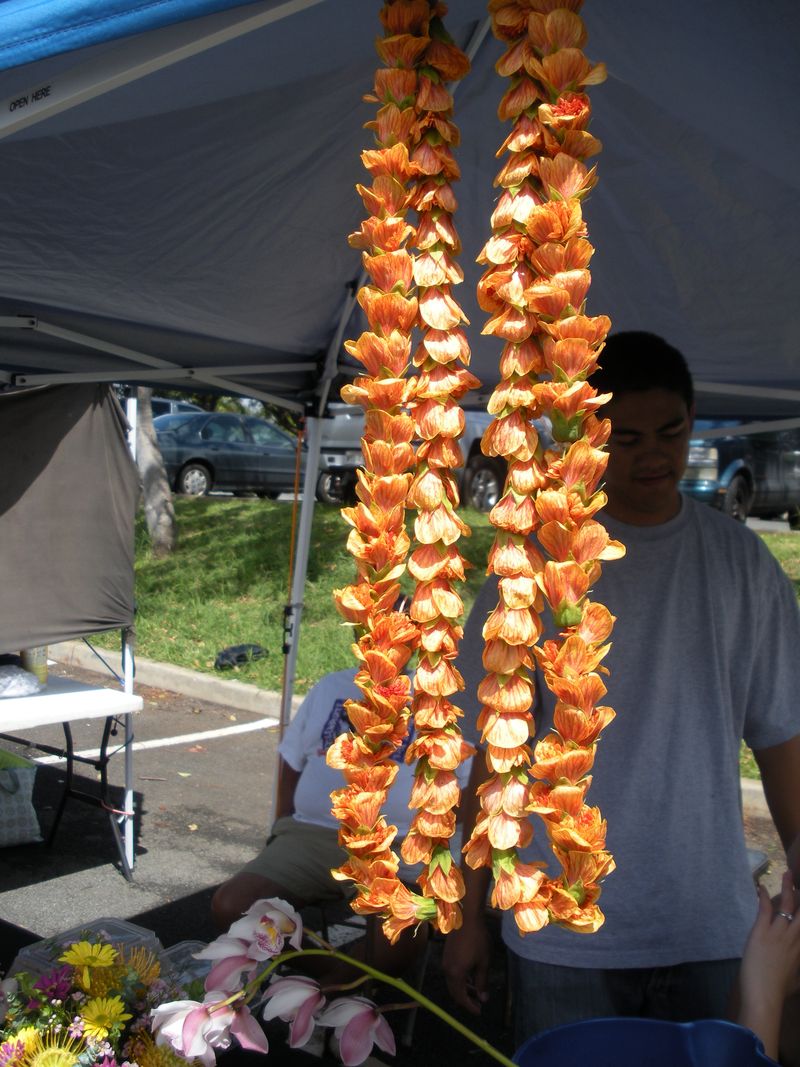 I loved the casual use of Hawaiian textiles everywhere.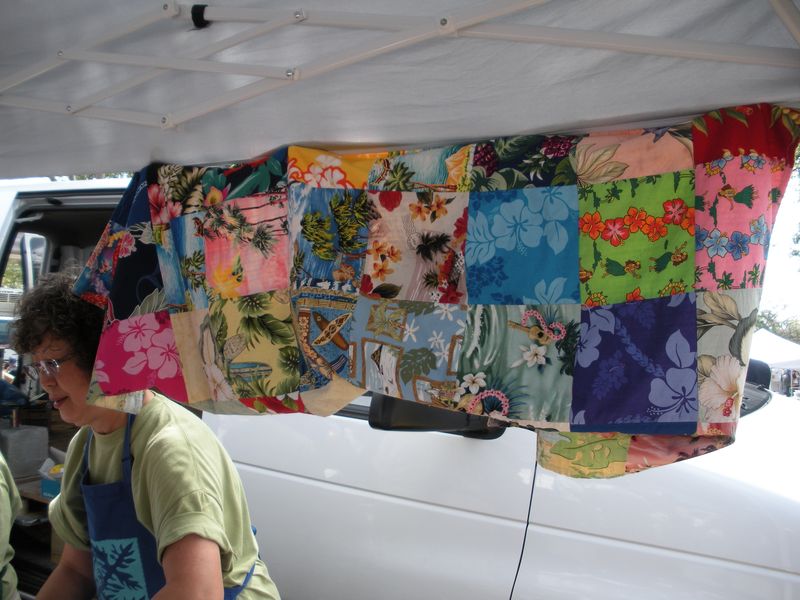 After some lemonade, we were ready (or so we thought) to hike up Diamond Head crater.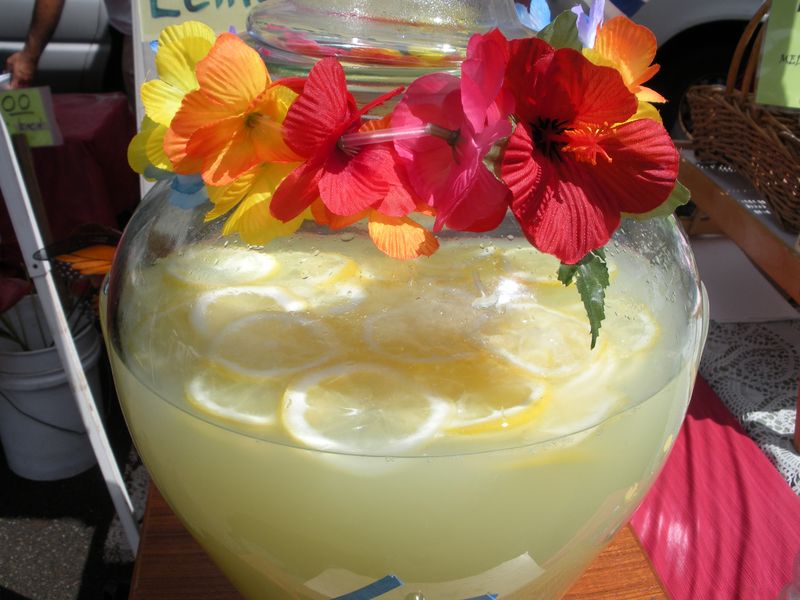 I will spare you the photos of my red face, it was a good climb and totally worth it (but I wouldn't do it again).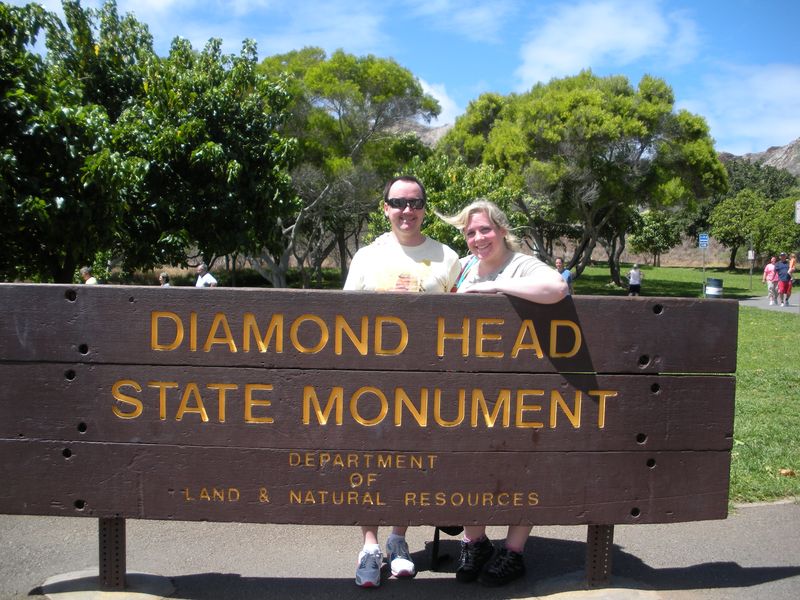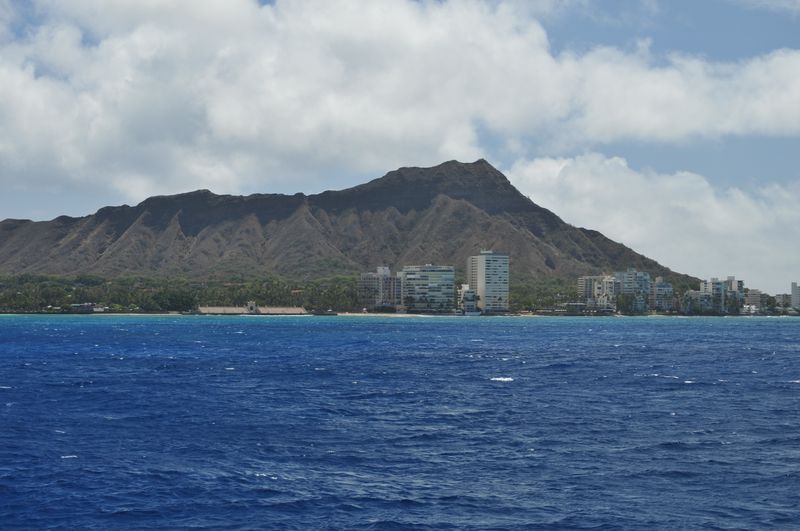 Little did I know what was waiting as we climbed all the way to the top.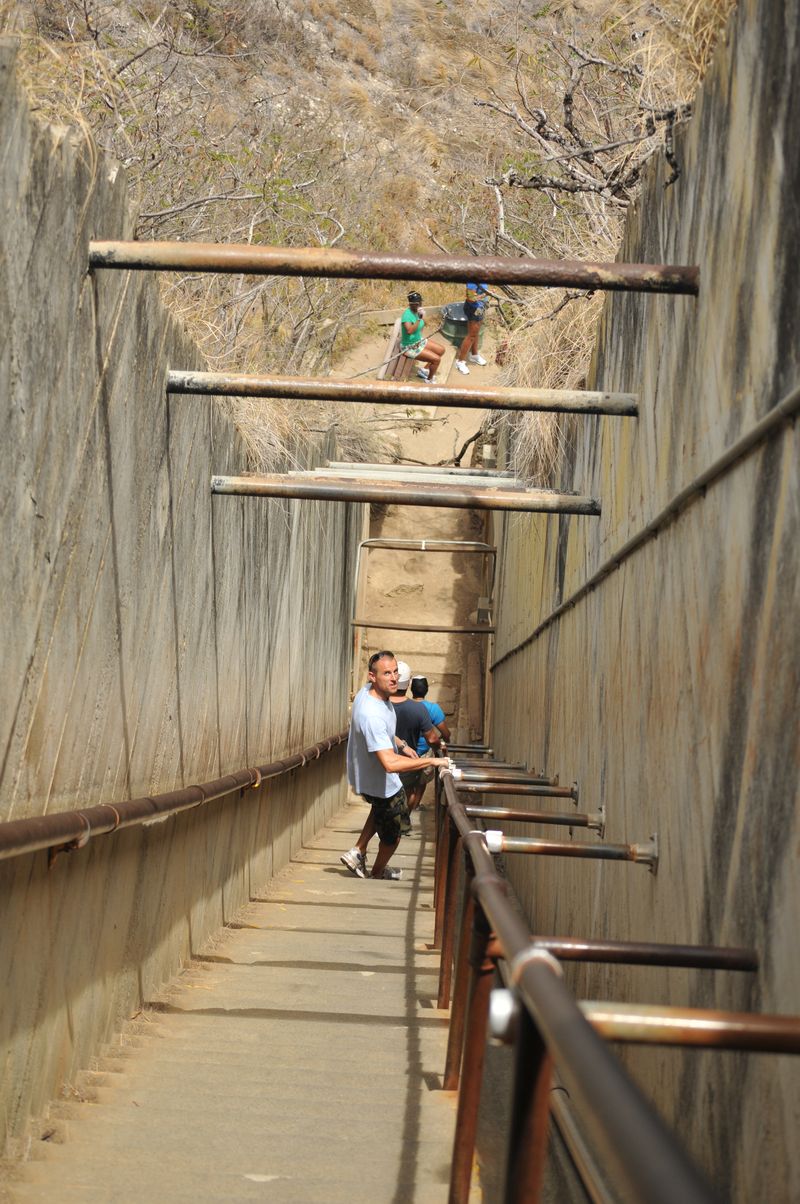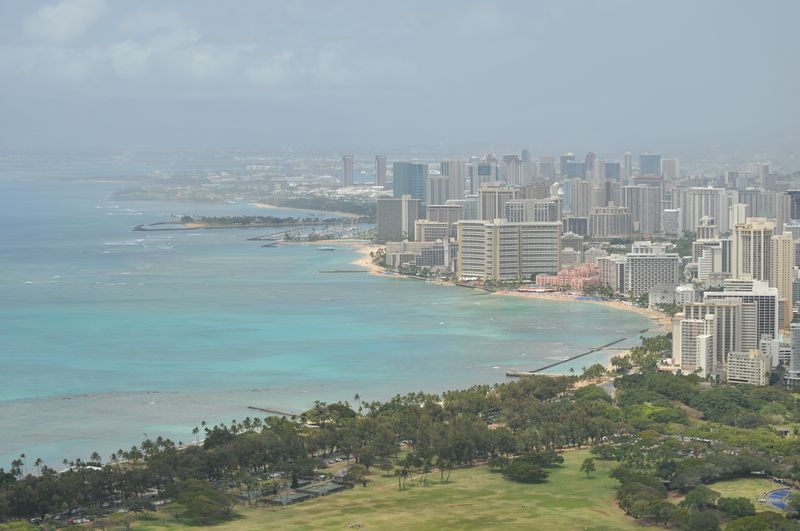 The view over Honolulu and Waikiki beach.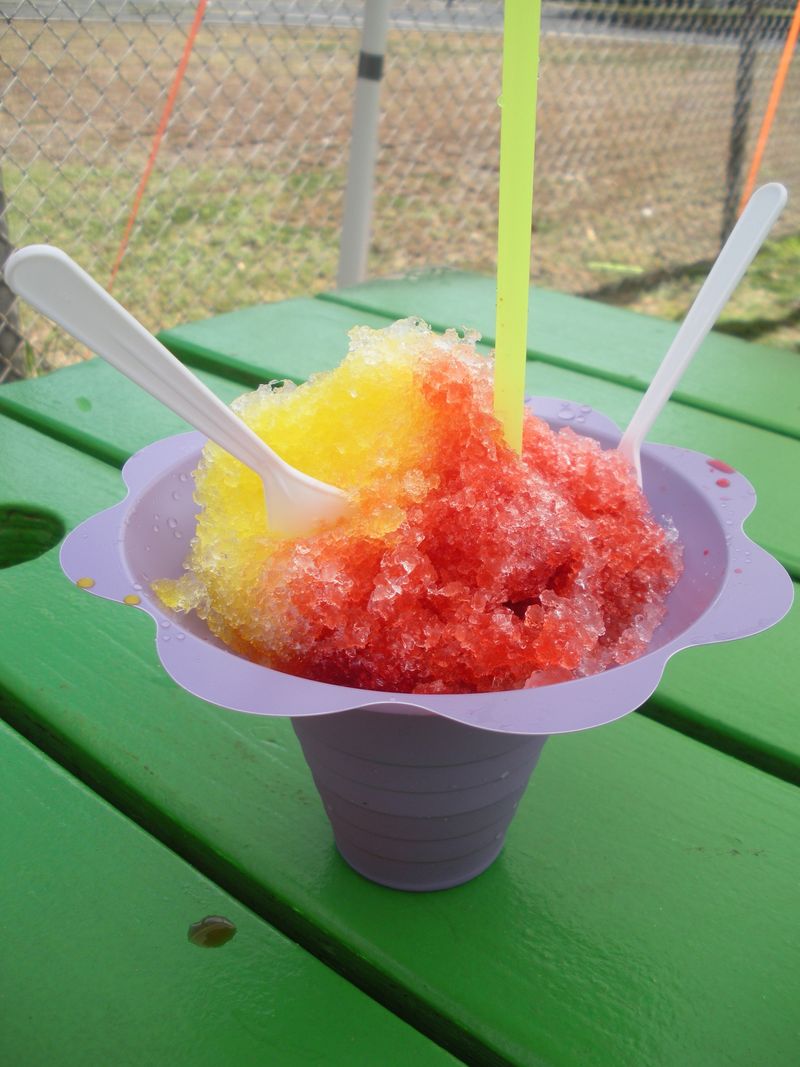 Sharing a shaved ice with Hubby.  It certainly went down well.
xx