When you think and dream in terms of patterns, colours, pictures and illustrations, your eye will catch inspiration anywhere.  I remember as a child intently looking at the print on my Mum's vintage sugar and flour tins.  I would study each little flower, how it is so delicately drawn and how the colours are so vibrant and yet, in parts so subtle to make such a pleasing print.  Mum, if I haven't asked yet, can I please have these tins if you ever get bored with them??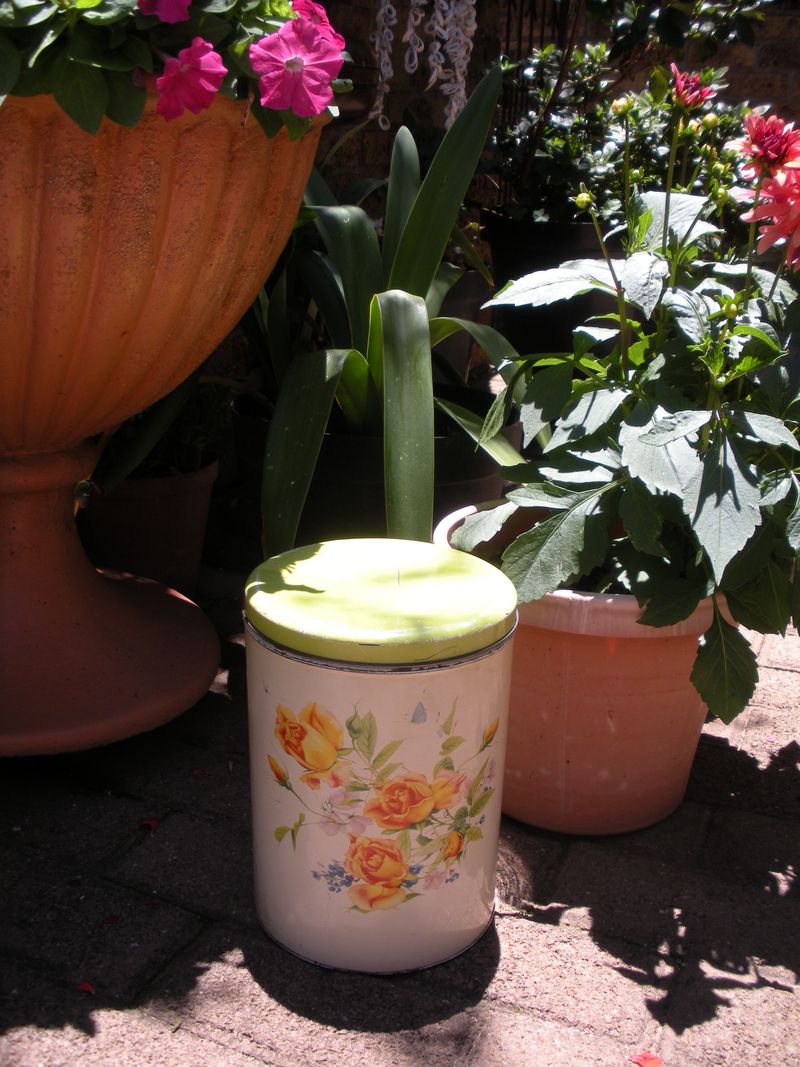 Of course they are not kept outside, this is just for the purpose of the photo :-)
Some of my family are keen collectors of retro and vintage tins, for example with old soap or tea adverts on them.  I have never caught that bug but I can appreciate the designs on some of them. The next tin caught my eye at my brothers' house.  I like the delicate floral detailing that goes around the picture.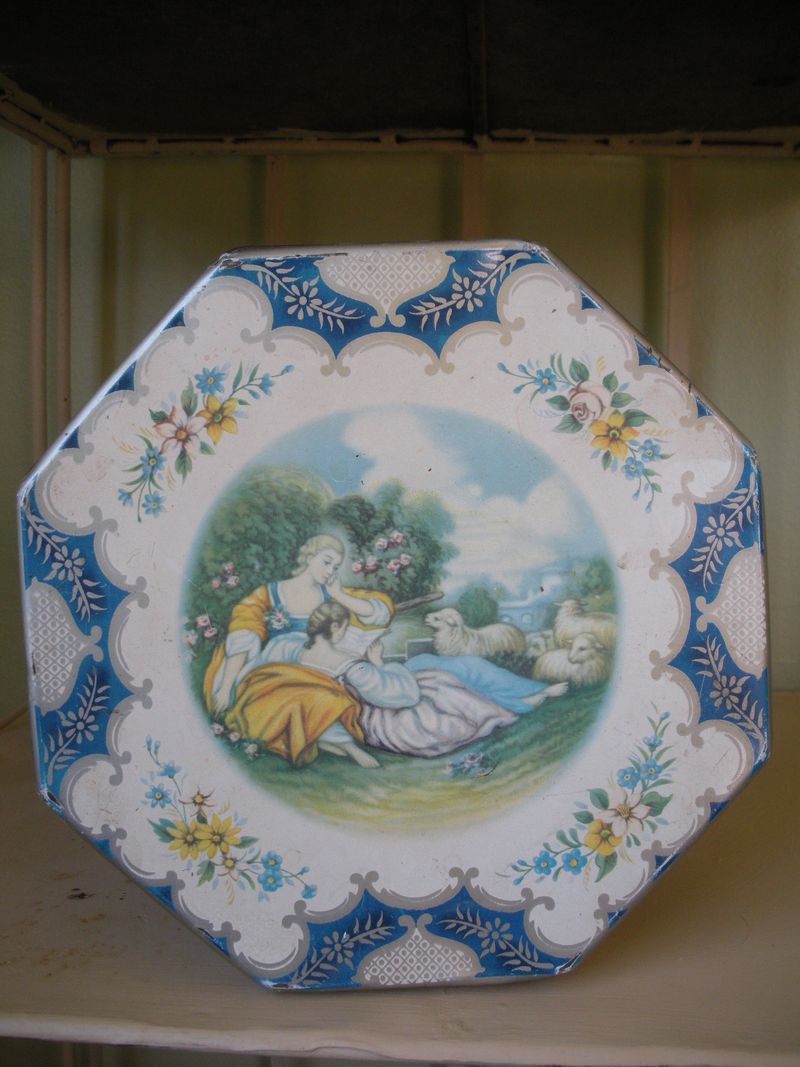 I was also quite chuffed when I found this little pill box in a local secondhand shop.  I would love to use it for a few spare pins but the lid is not very secure so I may just use it for a few buttons or something.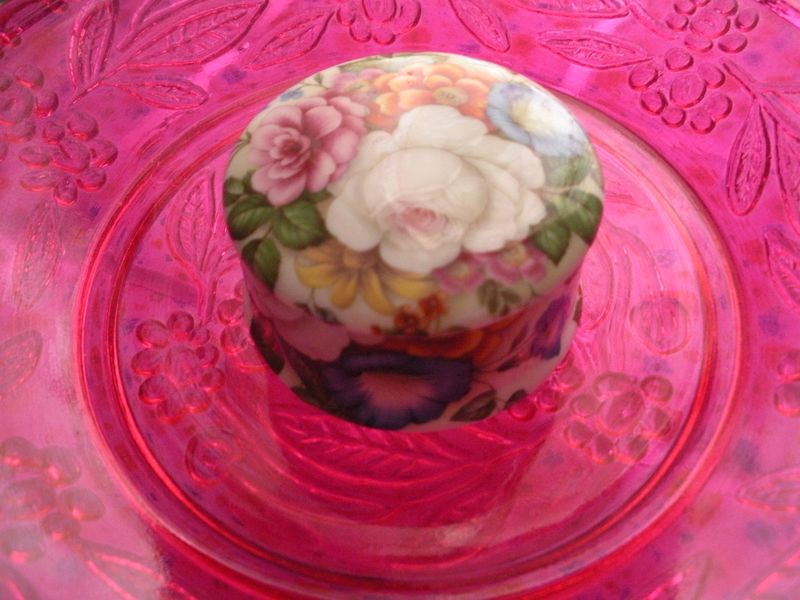 And this is the picture on the lid: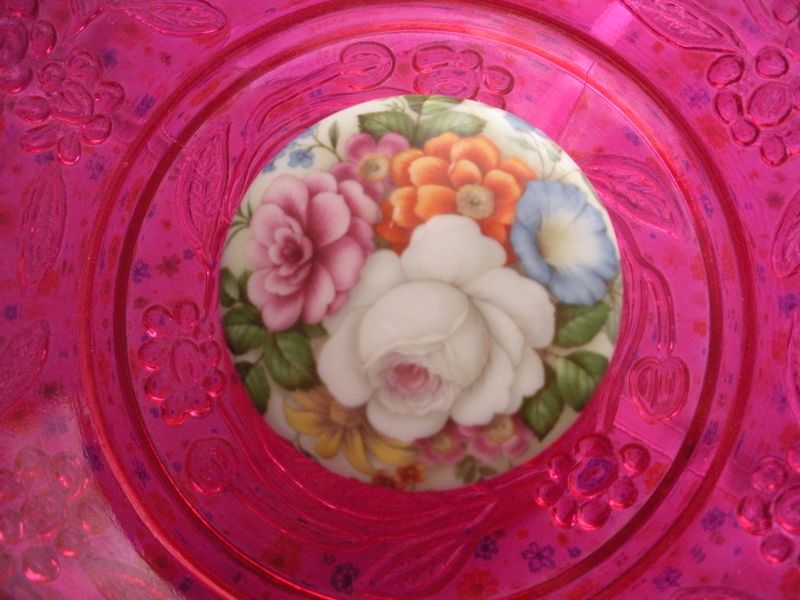 Hope you have a lovely weekend.  It is me and Illustrator today.  I have narrowed my ideas down for my first fabric line, now to get the ideas onto paper or into the computer.
xx