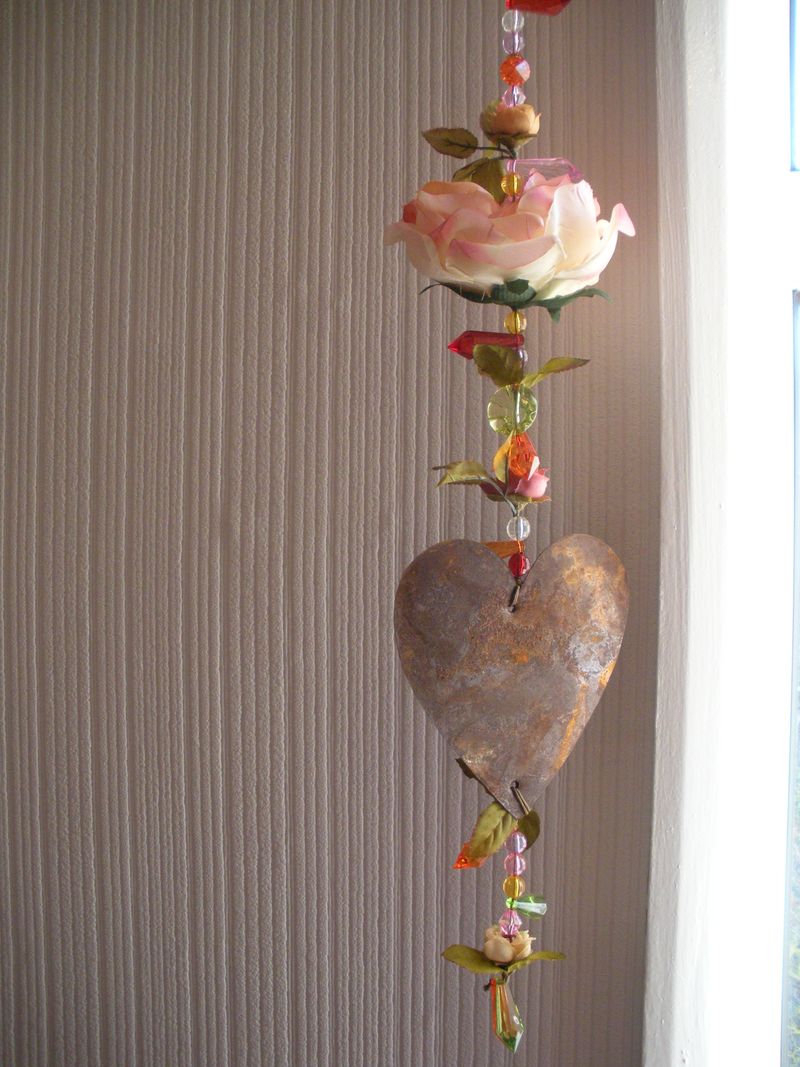 I bought this item in South Africa when I was there last December.  It is now hanging on the curtain rail in my studio and I often find myself looking at the light coming through the coloured beads.  I've always loved coloured glass, beads or crystals, especially in front of a window.  There is something enchanting about the light streaming through in different colours.  
The light catcher is a bit longer than shown in the photo.  There are some more beads, leaves and another heart towards the top of it.  I'm sure this could be a fun and easy project to make yourself.
Hope you have a good Friday!  
xx