This is the first time that I have won a blog giveaway and it is by the talented Stephanie Fizer.  She does really cute little illustrations and sells her work on Etsy.
Another great thing about this is that I can tell you my name without writing it.  My day job in Court means that I meet people on all walks of life and I do not want them to google me.  This blog and my design inspirations mean so much to me that I want to keep these two things separate (for now).
Anyway, Stephanie has written our names (me and Hubby) on the print: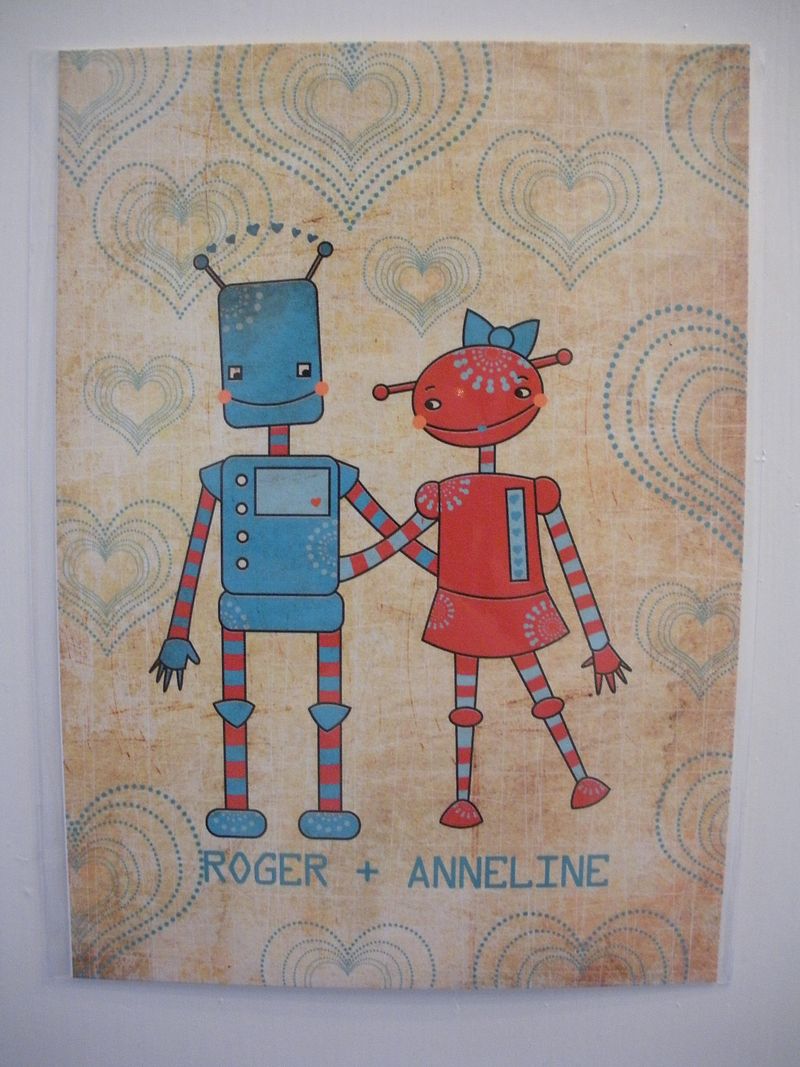 I am often asked how to pronounce my name and I always say that the last part is pronounced the same way that you would in the name 'Pauline'.  So, that's my real name.  How are you?  Pleased to (finally) meet you!
xx