Well, I was contemplating about whether to blog about the car accident that I was in on Friday when someone drove into the back of my car or, that I am at home with the flu, just moping around, watching the clock until Hubby can come home BUT THEN I GOT THIS EMAIL!!!  
I recently forced myself to get out of my comfort zone and to enter my first design competition with Tigerprint (they supply cards and wrapping paper to Marks & Spencer).  Well, there were so many gorgeous entries that I did not think my designs would get noticed.
I didn't win but I am a runner up.  To me, that was the bit of validation that I needed to say, 'yes, you're ok and there is a place in this competitive market for your creativity.'  Thank you so much for the opportunity Tigerprint!
If you want to see all the entries, the winning entry and runners up, take a look at tigerprint
My little runner up was this design: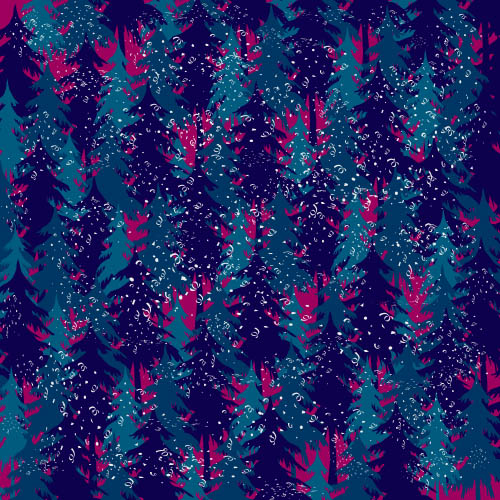 The judges commented: A refreshing and exciting colour palette has been utilised well in this design. The formatting and layering of the tree icon creates depth and an interesting and intriguing design. The subtle snow detail creates a more delicate and beautiful element. Overall a really versatile design that answers the brief well.
That has made my day, although I did not win, I still feel like Christmas had come early.  Hope your day also ends with a pleasant surprise.