I've been meaning to blog about this quilt that I bought when I was in South Africa in December last year at a local farmer's market.  
I was instantly drawn to the lovely red African patterned fabric and the squares that were embroidered (and signed) by different ladies.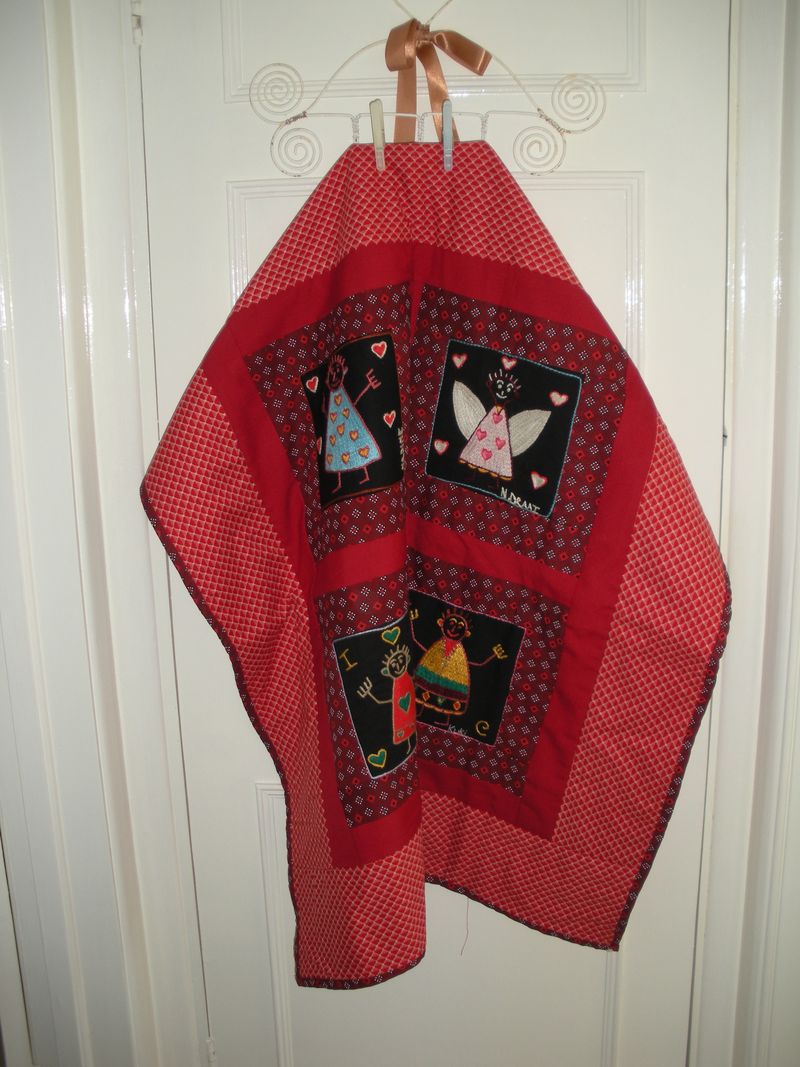 The quilt was made at the Tsitsikamma Eersterivier Embroidery Project in the Cape Province of South Africa.  The aim of this project is to improve the standard of living and the upliftment of the local community.  The project provides opportunities for people to use their skills and better their lives.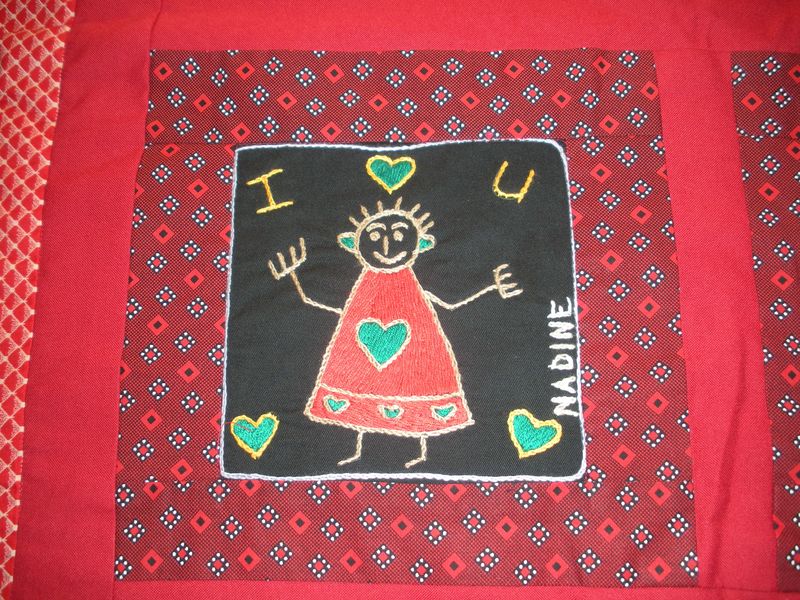 Tsitsikamma means abundance of water.  The aim of this project is to let the local population (mainly farm workers, part time domestic workers and many unemployed people) experience some of this abundance in their personal and family lives.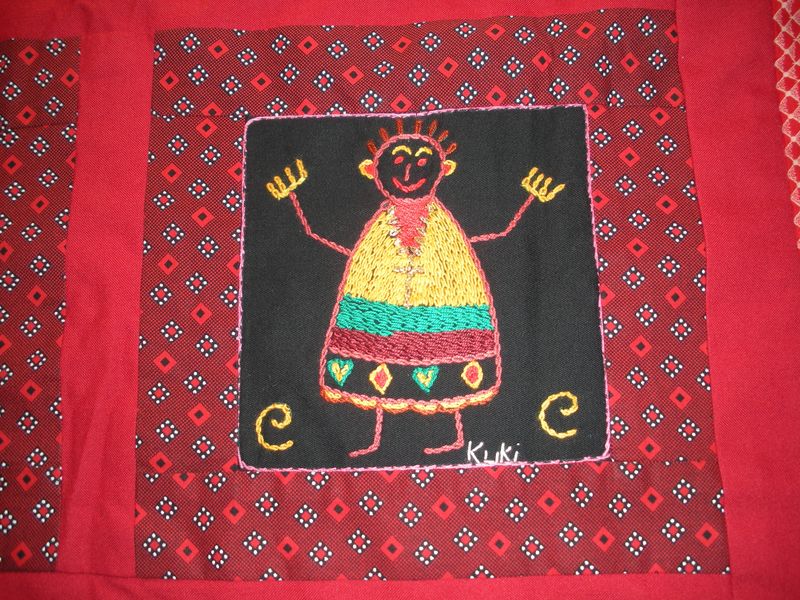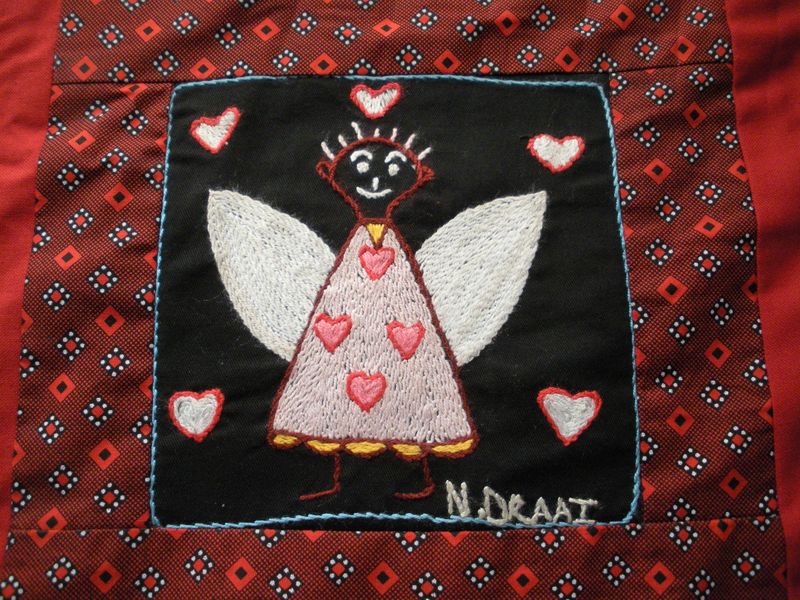 I love the childlike simplicity of these embroidered images.
I've been wanting to make a quilt myself and I will probably start with something small, but for now, I need to collect more fabric to give it a nice mixed pattern feel.
xx