I grew up in a family of talented crafters, sewers and artists, and wanted to show you some more of the handmade things that I photographed when I went to visit my parents in South Africa.
I have the best oldest sister and her makes the most beautiful scrapbooking and greeting cards.  She has made me a wonderful scrapbook about my parents, which I will show you at some point.  She also made this framed picture for my parents of their four children.  Yes, I am the chubby blond and the youngest.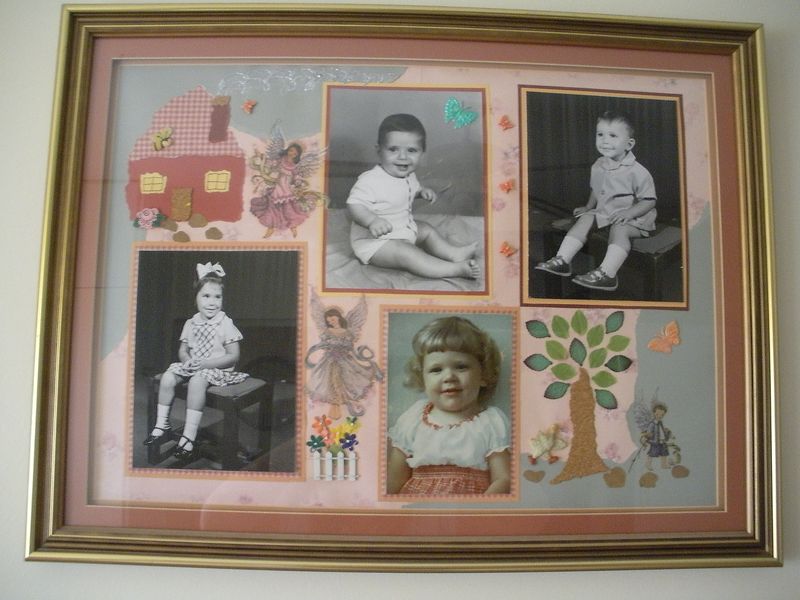 My Mum is very good at sewing, knitting and doing tapestries.  I have fond memories of how we used to visit our local fabric shop on Saturdays and then sneak the bags and bags of fabric into the house like two naughty children.  Not that my Dad mind our shopping, it was just so exciting to make our own clothes like summer dresses etc.  Here is one of my Mum's tapestries that she did when I was little.  I love the 70's vibe.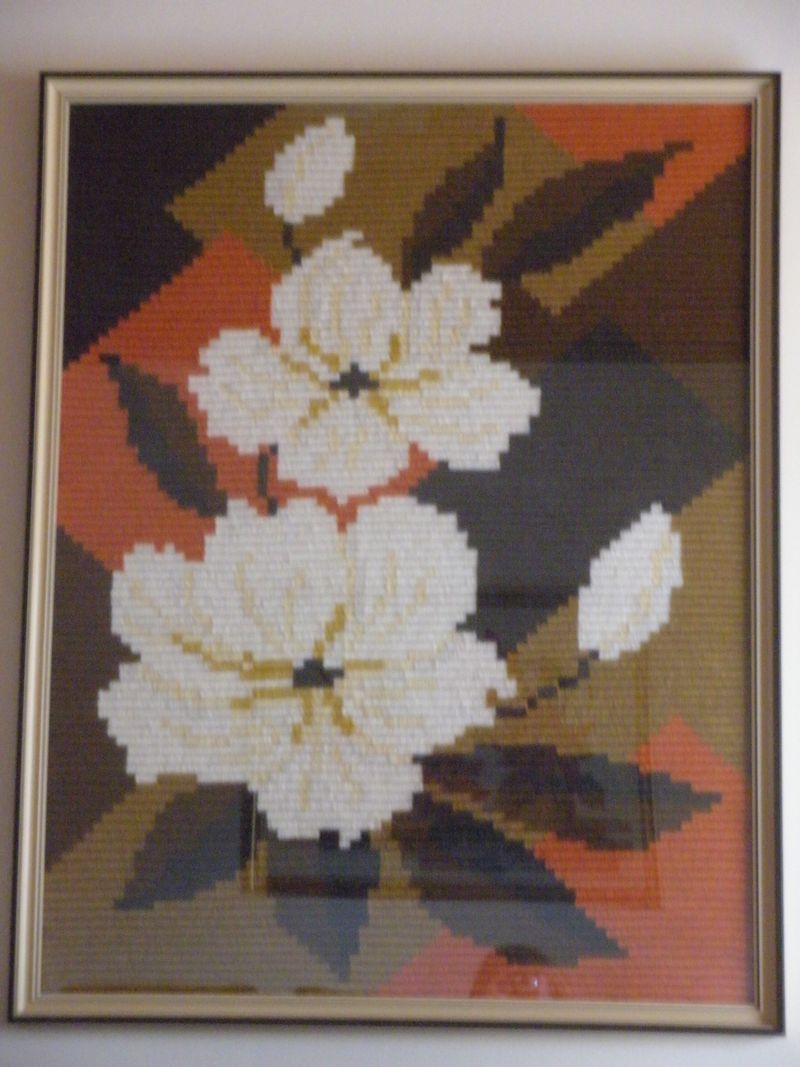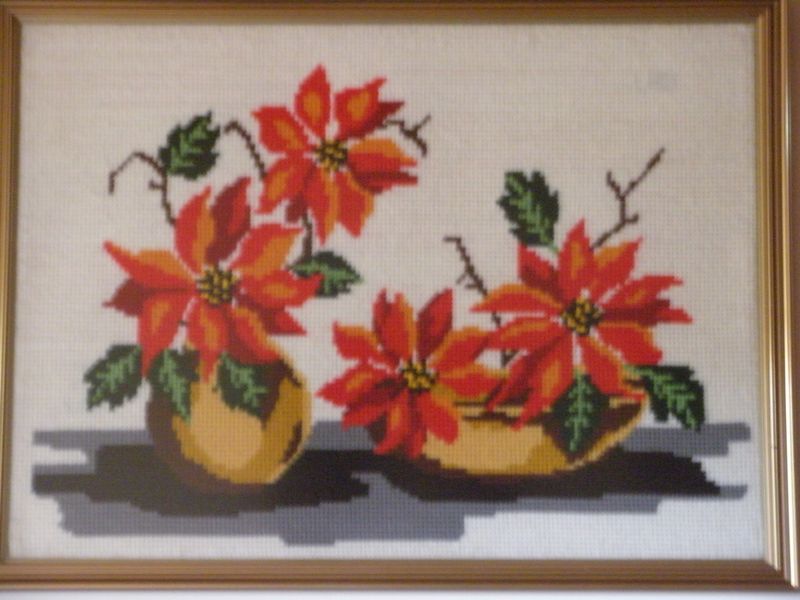 My aunt has done many crafts through the years but her most memorable work are her ribbon embroidered pictures.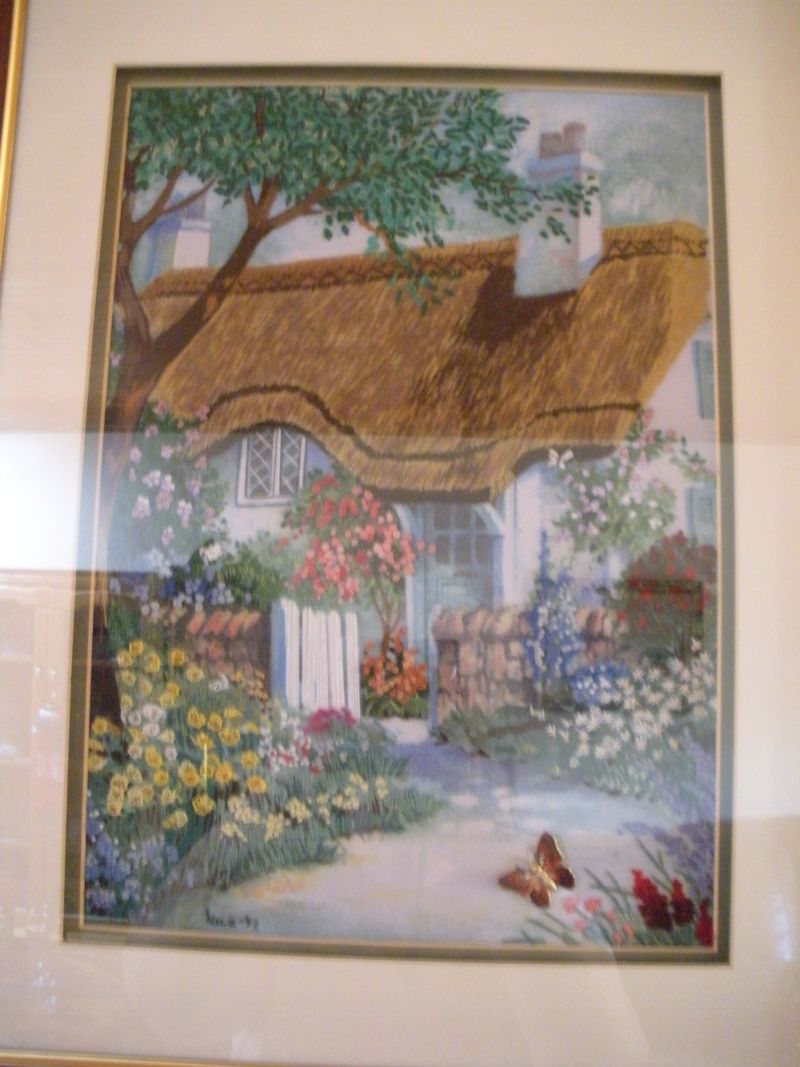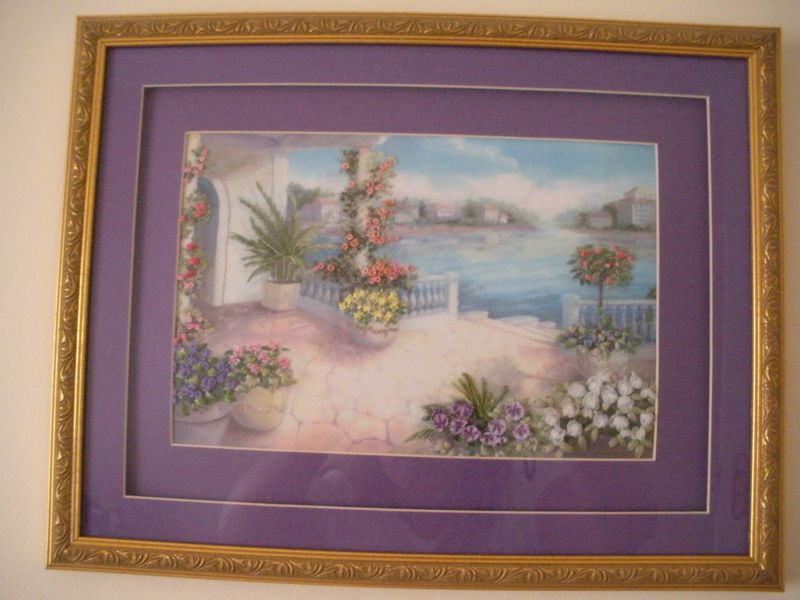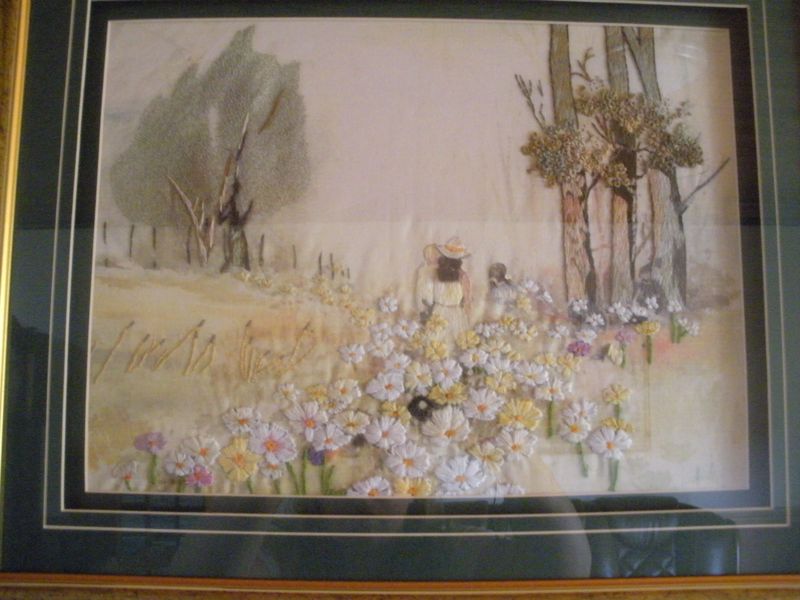 What crafts do you remember from your family?
xx