I grew up in a family with very talented people where handmade items were treasured and admired. My Nan used to make me smocked dresses with fine embroidered flowers and roses.  I loved wearing these dresses, they were great for twirling and I loved admiring the embroidery work up close.  When I recently visited my parents in South Africa, I asked my mum to get some of these dresses out for me.
This turquoise dress with the red roses was my favourite: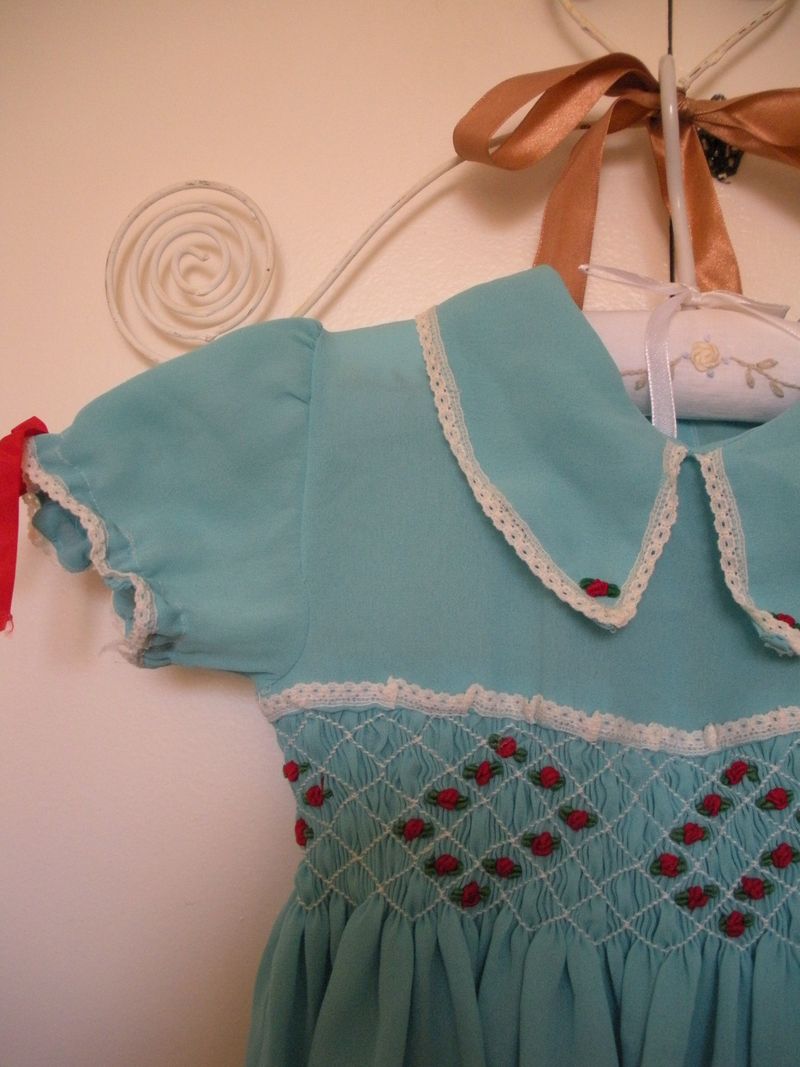 My favourite flower, roses..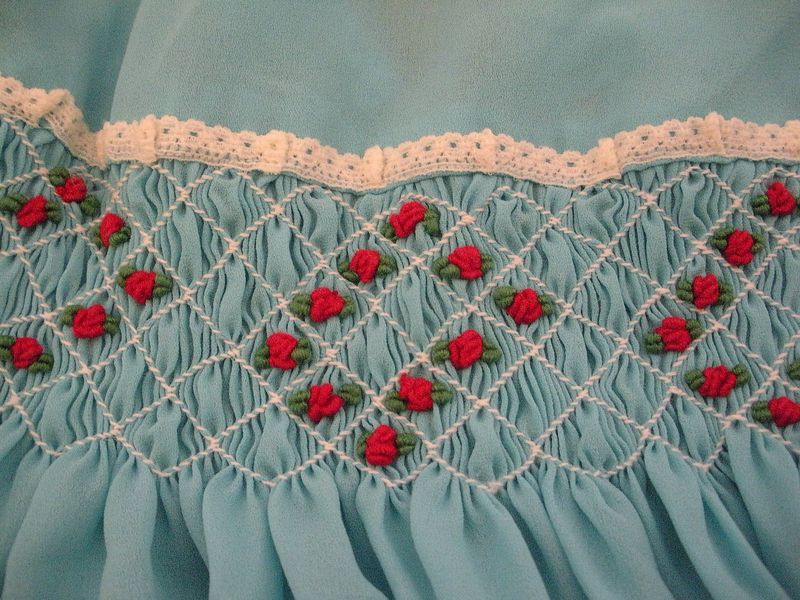 Then there was this one: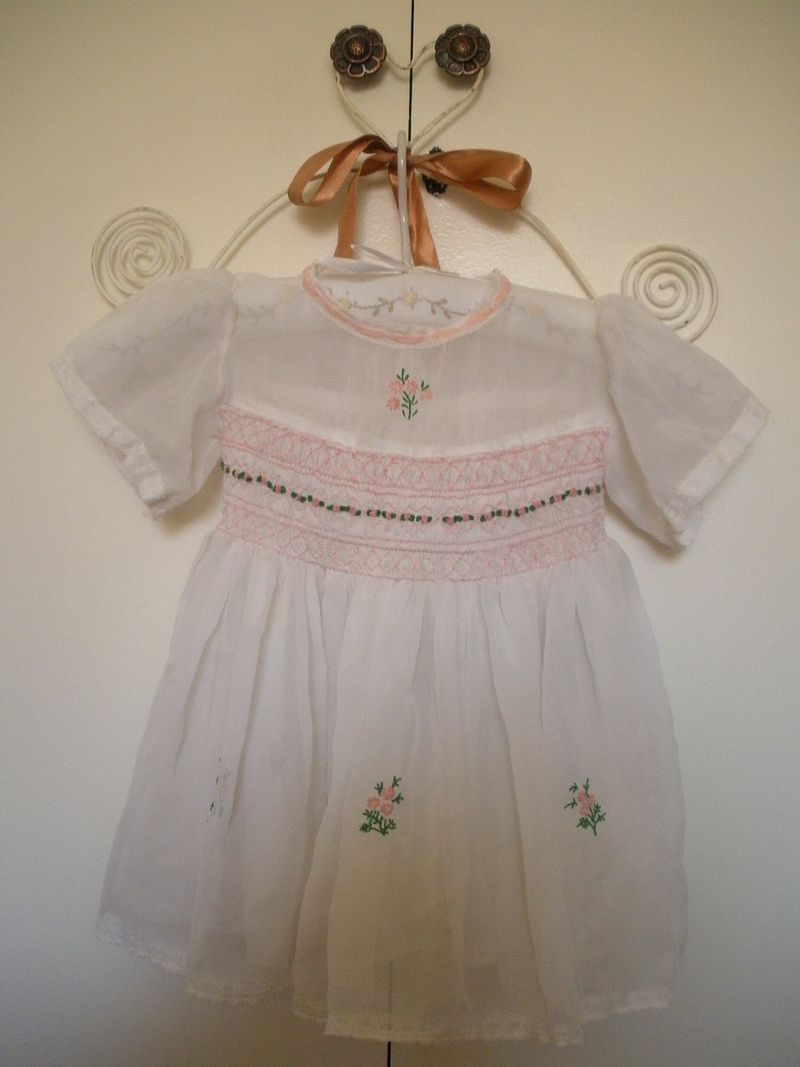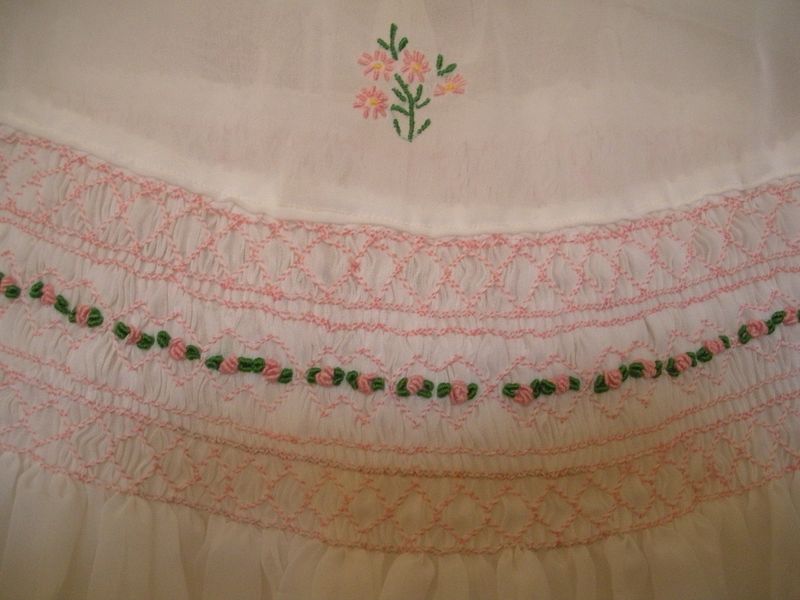 And this one: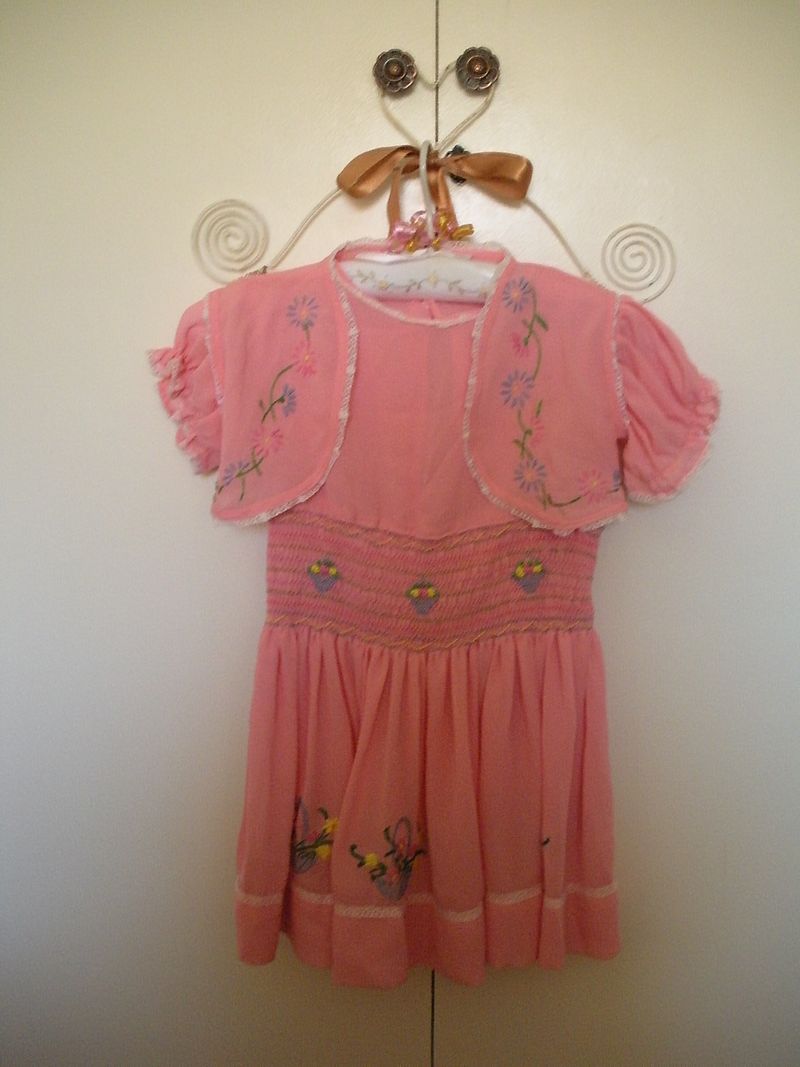 When my Nan was too old to sew, embroider, knit or crochet, she one day handed me a paper bag full of all her embroidery patterns.  That was so special to me and I continue to keep them safe, maybe one day I'll think of the perfect project to use them.
xx