I am so excited to find that my blog has had it's first feature!!!  Thank you so much tigerprint!!!
To add to the excitement, I have got the rest of the afternoon off with Hubby and tomorrow I have a whole day devoted to designing.  The weekend I will be off to the Festival of Quilts.  I was hoping to go by train but there are a few train strikes so, I'm not risking getting stranded in Birmingham.  Instead, I'm going to drive up.  I've driven around Birmingham before and got really lost so, tomorrow I will also go hunting for a tom tom.  
My mind is really in design mode now.  When I design, I find that I mentally go back to those childlike moments where I just 'play' and see where my imagination takes me.  Sometimes, I start with a good idea of what I want it to look like, sometimes it is all sketched out and sometimes I just have a colour palette that calls me to combine the colours without too much thought.  For me, it is all about finding the inner-child.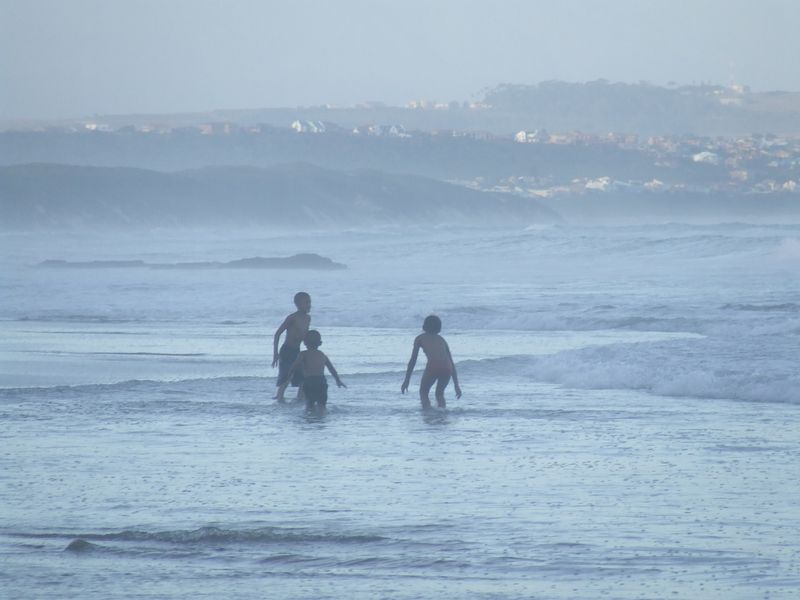 This photo was taken on one of our holidays to the Cape and I love the children playing in the water, whenever I see this, I am reminded how carefree children are, and that is how I feel when I am designing.