I returned to work (my day job) on Thursday after I had two weeks off with the flu.  Although it is great to feel better, it means that I now have to use evenings and weekends again for my designing time.  I am currently working on my first fabric line to put forward to companies out there but as I can't show you any of those designs, I thought I would show you some photos of vintage textile patterns.  I took these when we were in the Cape, South-Africa, in February this year.  We stayed in an old house on the side of a mountain, amongst the vineyards and just outside Stellenbosch.  The house was packed with antiques and family heirlooms.  I could not resist the opportunity to take photos of some of the vintage textiles that was in the house.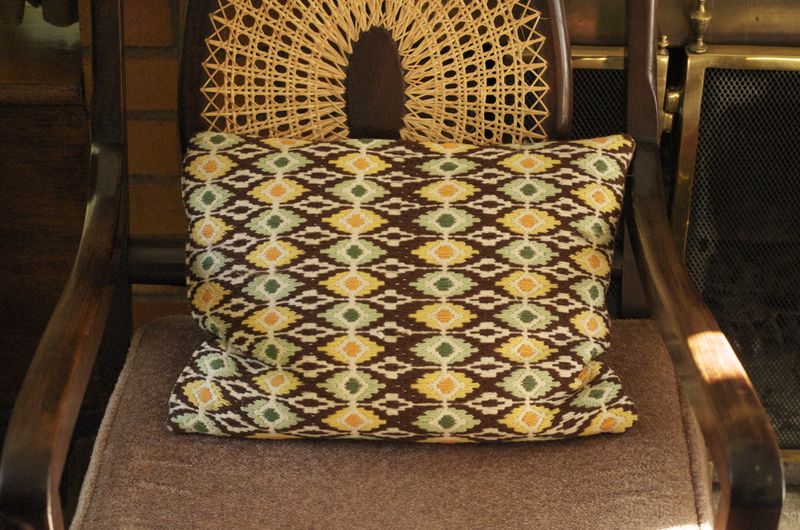 I like the colors in this one: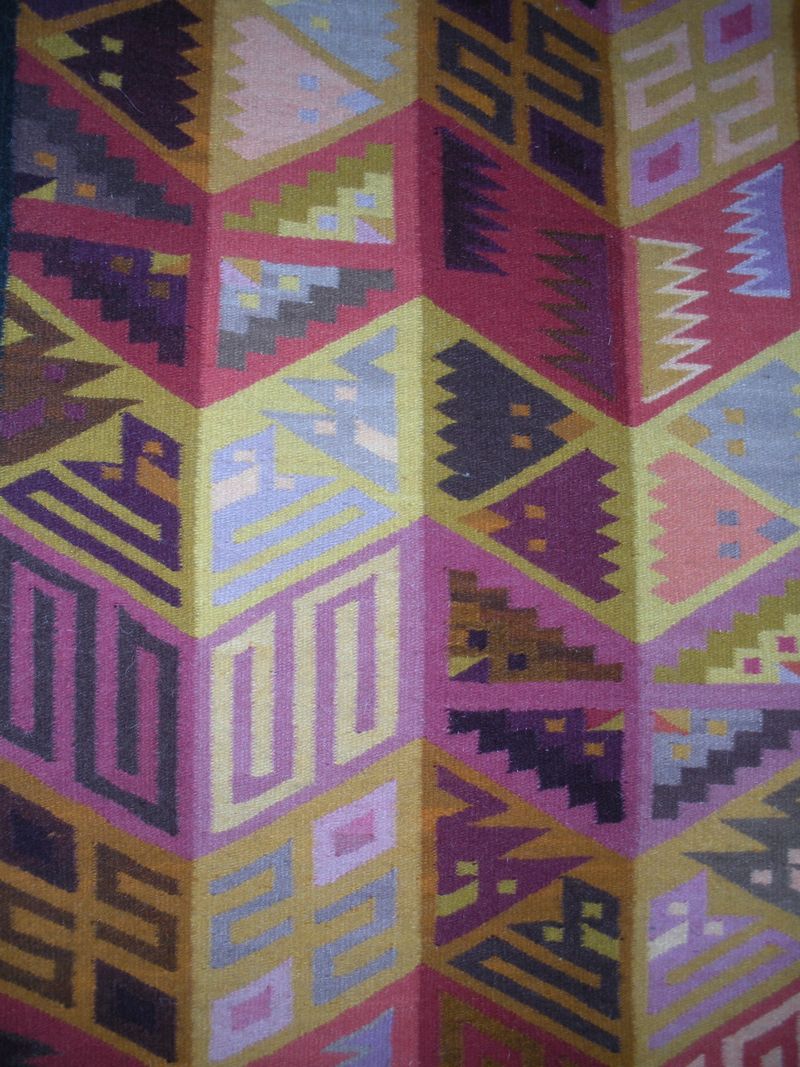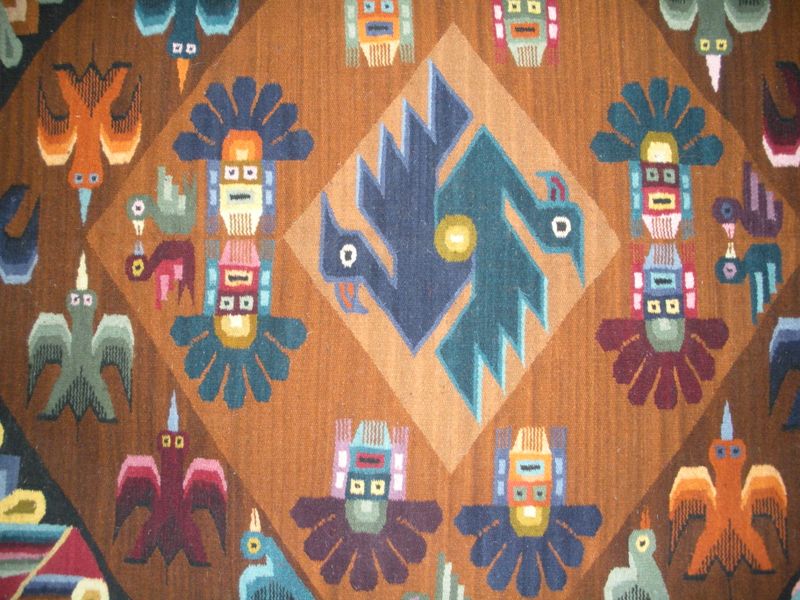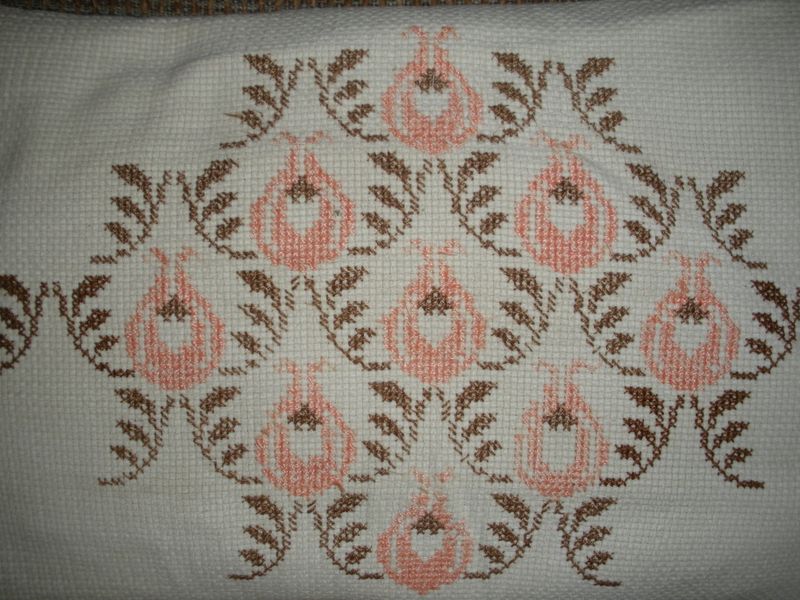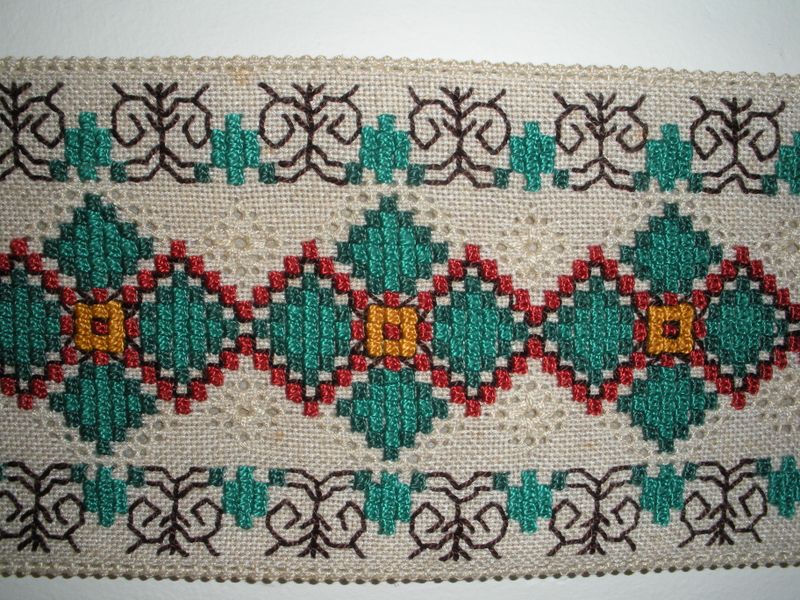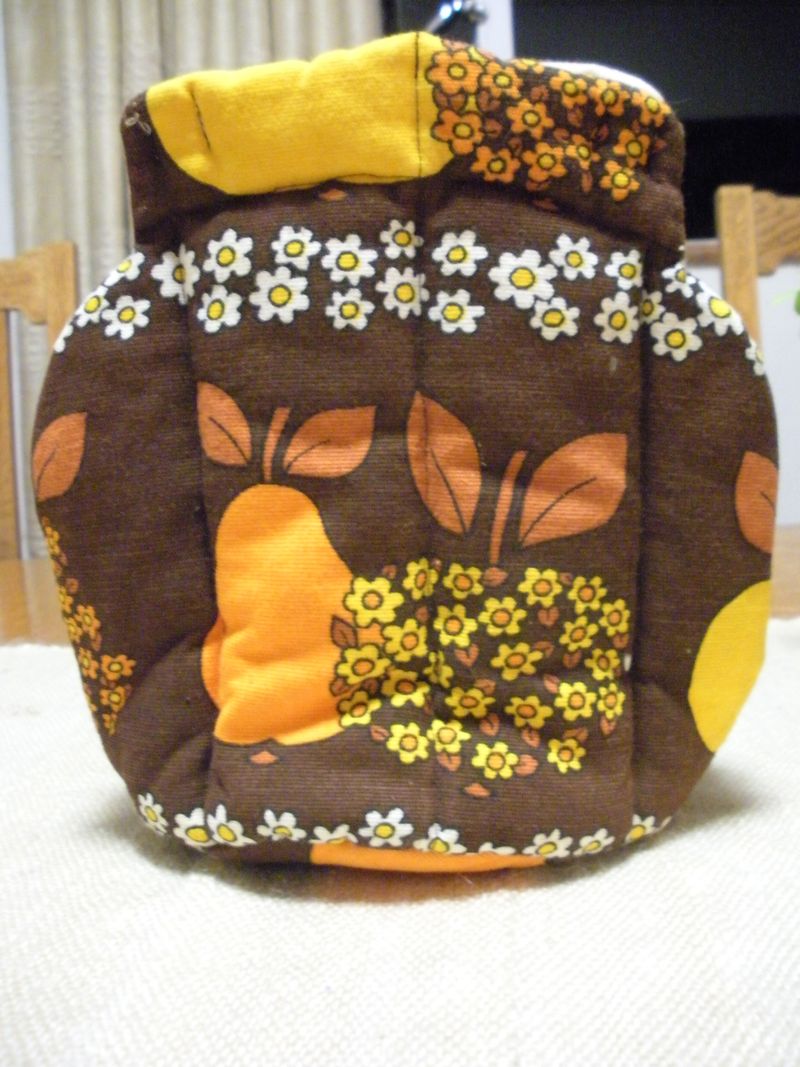 I love this potholder: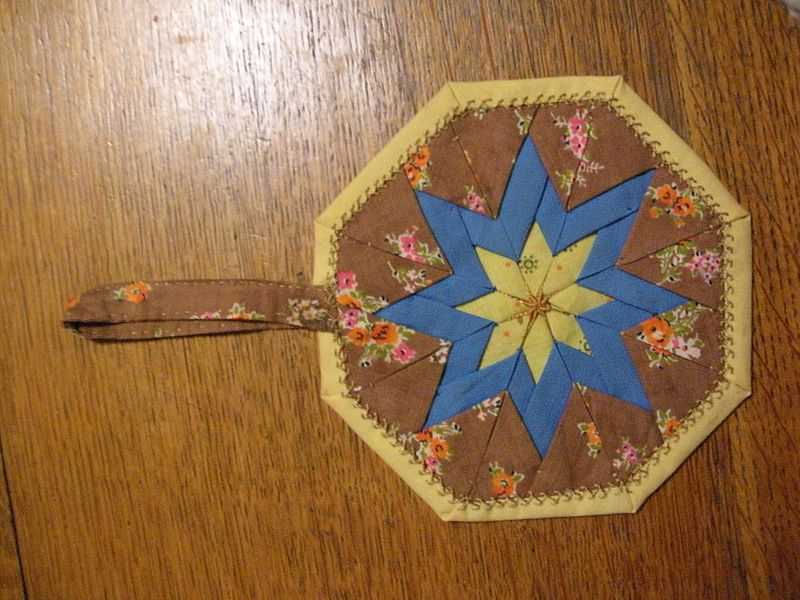 I've always loved vintage hand embroidered pieces so, I thought that I would include these too: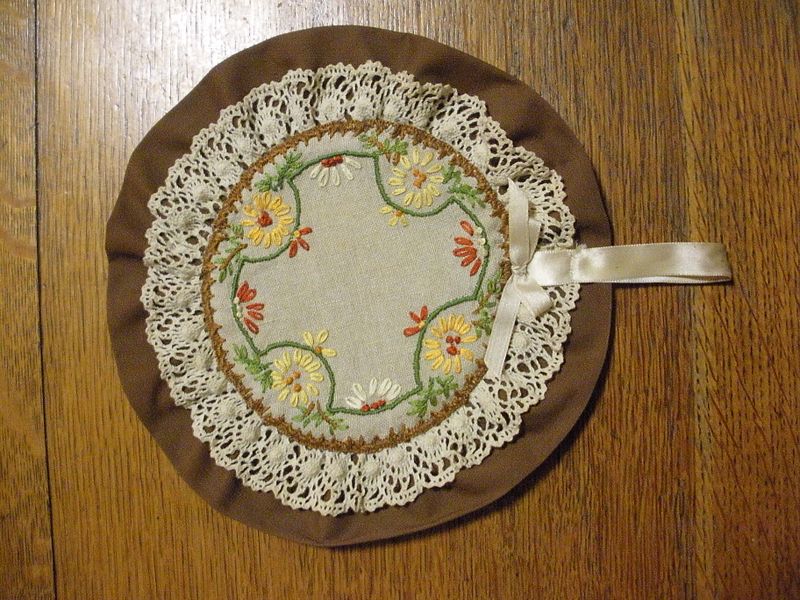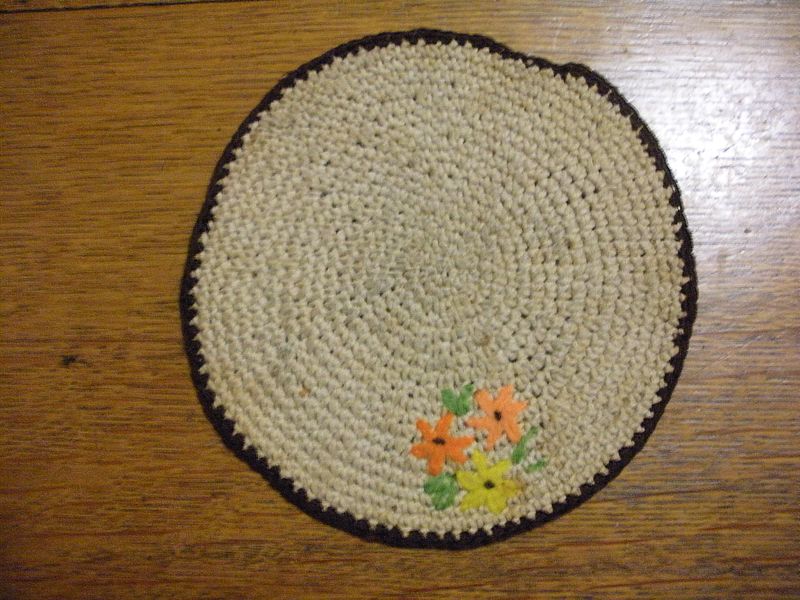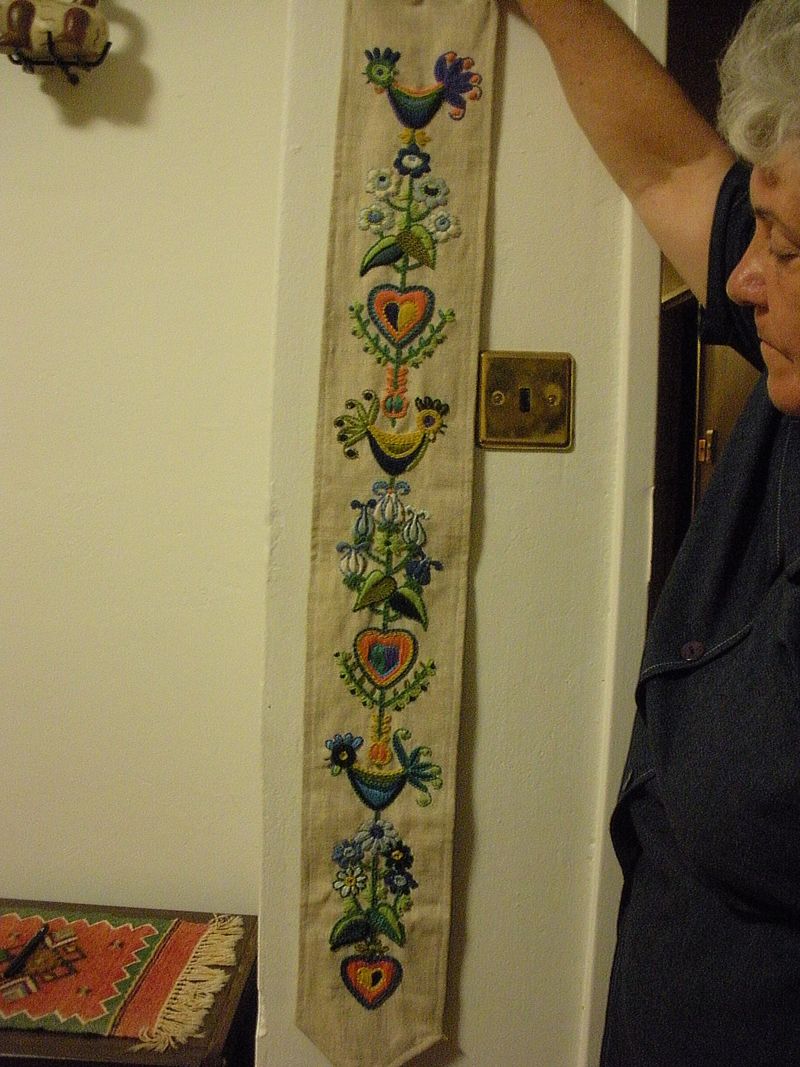 There are still loads but I think these will do.  Looking at pieces like these, it always makes me wonder about the people who made it.  Maybe a young bride sewed those pot holders to use in her kitchen?  Maybe it was lovingly made by a creative grandmother?  Handmade pieces are so special and become heirlooms and handed down from generation to generation.  How special to think that the sewing/quilting/embroidering that we do today, may be loved by generations to come?
I hope you have enjoyed this nostalgic journey with me?  Next weekend I am off to Birmingham for the Festival of Quilts.  I should have plenty of photos from that to share with you.  I am also hoping that someone there will sell me a rotary cutter so that I can crack on with that free pattern which I promised in my last post.
Hope you've had a great weekend!
xx